What happens when you bring stakeholders in the development and social impact sector together? Purposeful networking, shared learning and impactful conversations of course!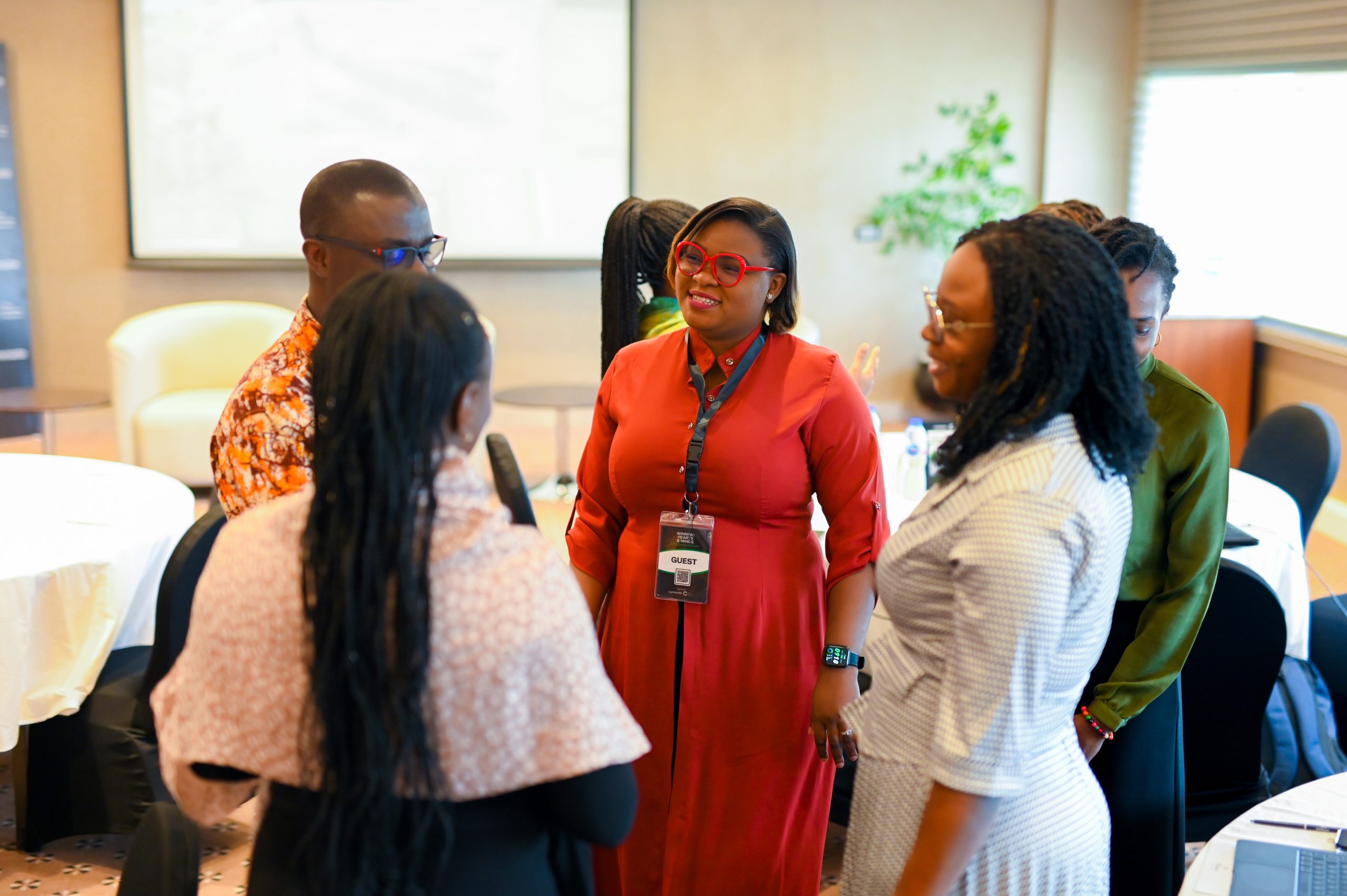 That is exactly what happened at the Winning Hearts and Minds Stakeholder Event which took place at the Transcorp Hilton Abuja on Tuesday 3rd October, 2023. The stakeholder event built on the insightful Winning Hearts and Minds report which was released by Luminate, a global philanthropic organisation, with the goal of encouraging collaboration and mutually-beneficial partnerships between change agents, strategic communicators and funders.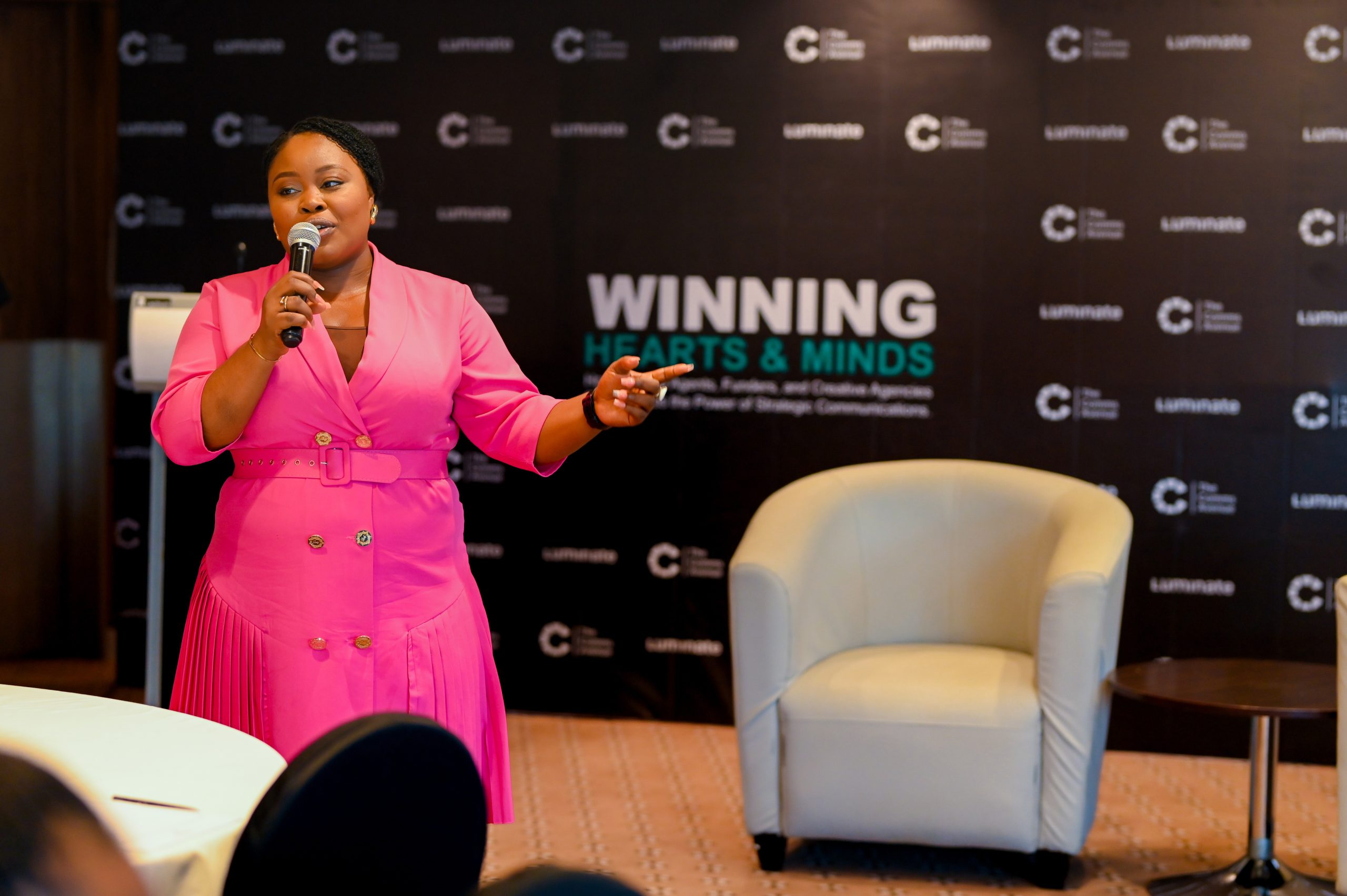 When Luminate engaged us to partner with them to launch a condensed version of the Winning Hearts and Minds report for Nigeria and create a Development Communications Toolkit, it was definitely a no-brainer for us. Over a two-month period, we carried out one on one interviews and focus groups with change agents and strategic communicators in Nigeria to understand the barriers and limitations that affect effective colloboration between them.
We were not surprised that the findings mirrored those contained in the original report which was released in Kenya earlier this year. One of these findings is that there is limited understanding about the critical role that strategic communications plays in the work of change agents and this affects collaboration efforts.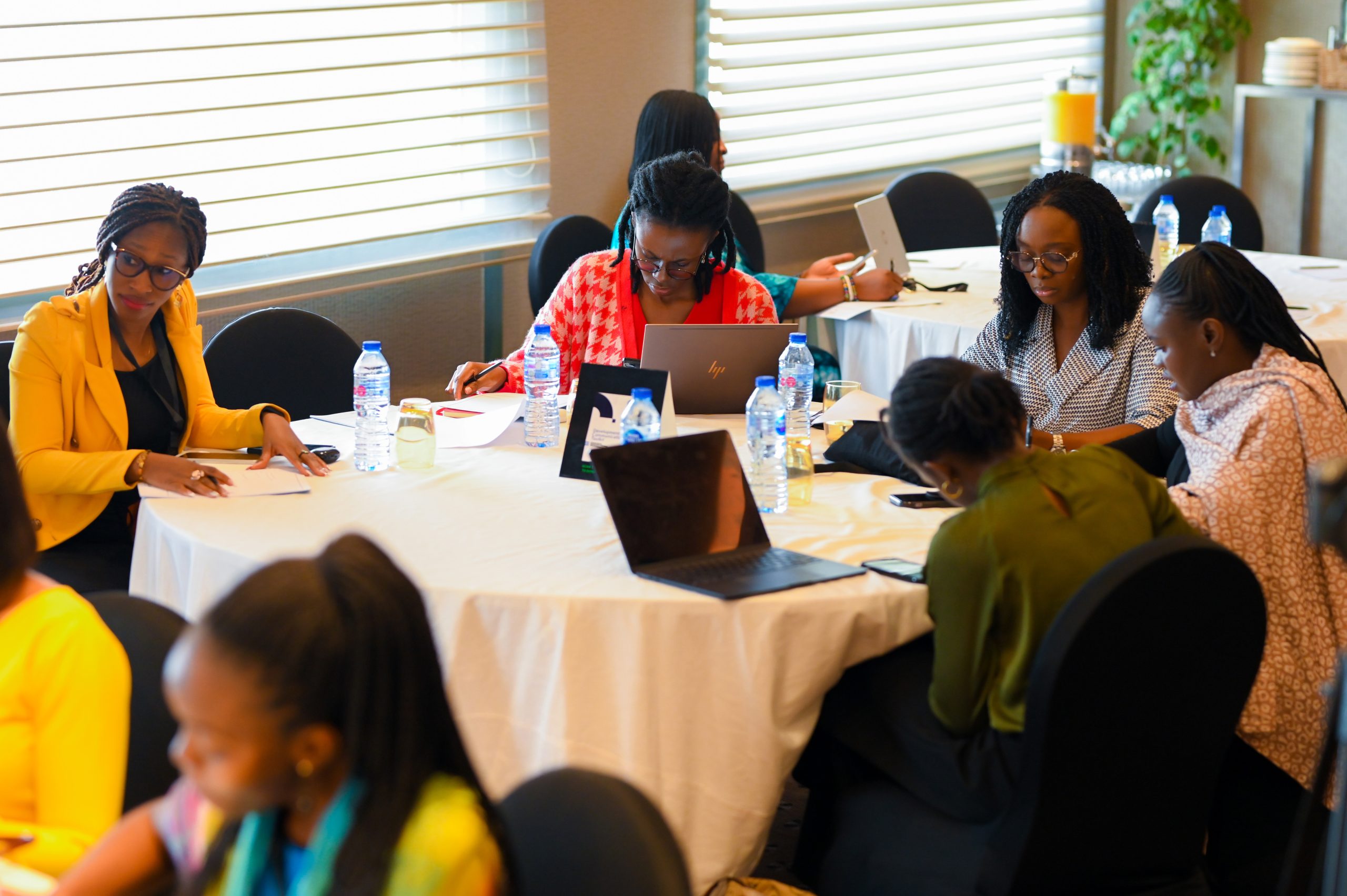 In line with this, our core goal for the stakeholder event was to further explore these findings and come up with practical action points that can help in closing the existing gaps. Through a variety of engagement sessions, stakeholders discussed practical ways that change agents, funders and creative agencies can harness the power of strategic communications to achieve the shared vision of winning hearts and minds.  
In her Opening Address during the event, Toyin Akinniyi, Vice President, Africa, Luminate, noted: "Evidence shows that more collaboration between funders, strategic communicators and change agents leads to lasting impact. Funders, like ourselves, need to invest more in strategic communications – to shape narratives, to garner support for social movements, and ultimately to increase impact across the continent."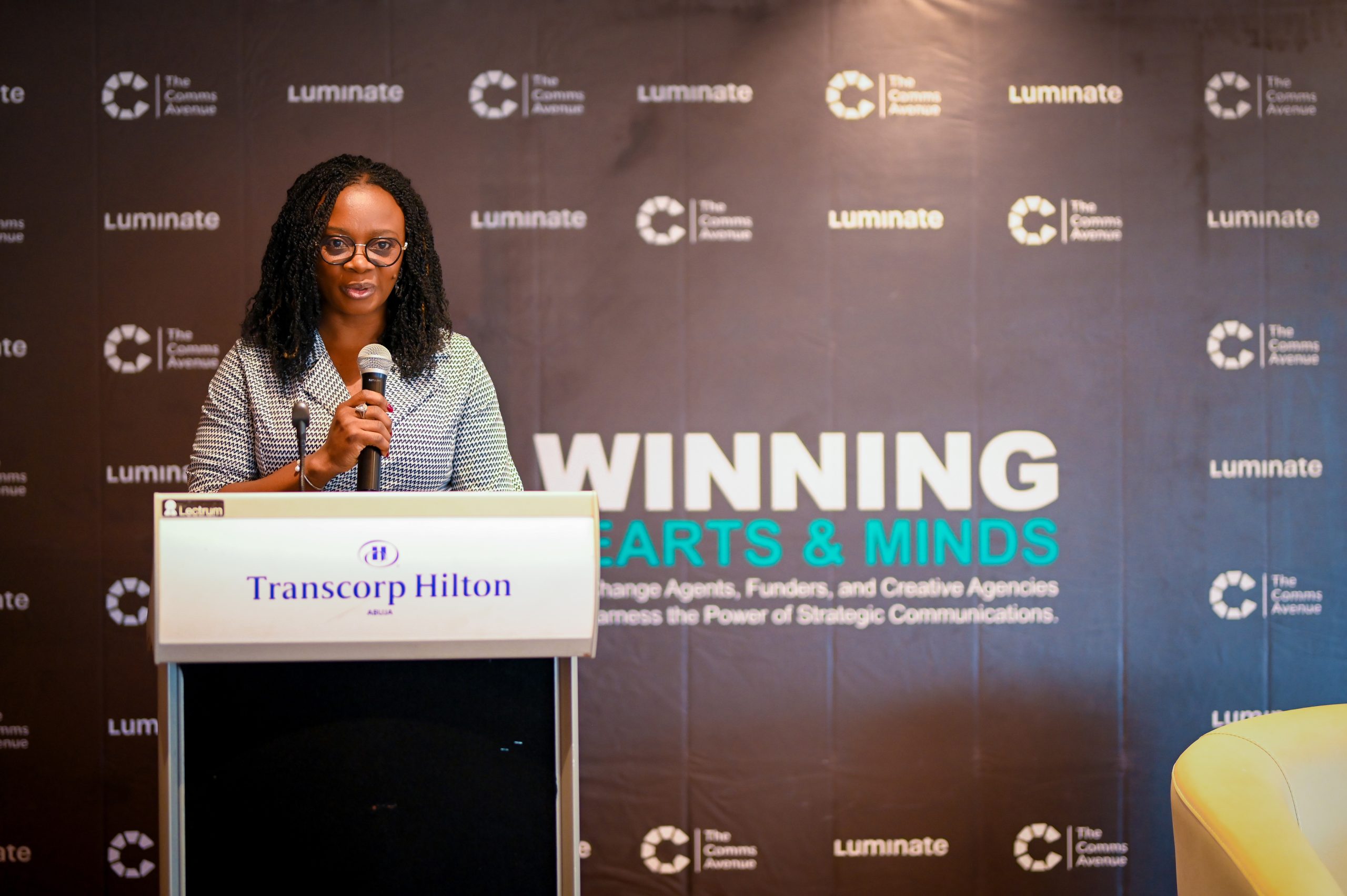 These remarks set the tone for the panel coversation which was moderated by our Co-Founder, Adedoyin Jaiyesimi, and included the following speakers Adeola Ademokoya, Senior Consultant, Phinix PR & Media; Ehi Idakwo, Programs and Learning Manager, Accountability Lab; and Dr Tobi Oluwatola, Executive Director, Centre for Journalism Innovation and Development (CJID).
The elightening conversation brought to light the unique needs of change agents and why strategic communicators need to develop specialist expertise to offer greater value to change agents.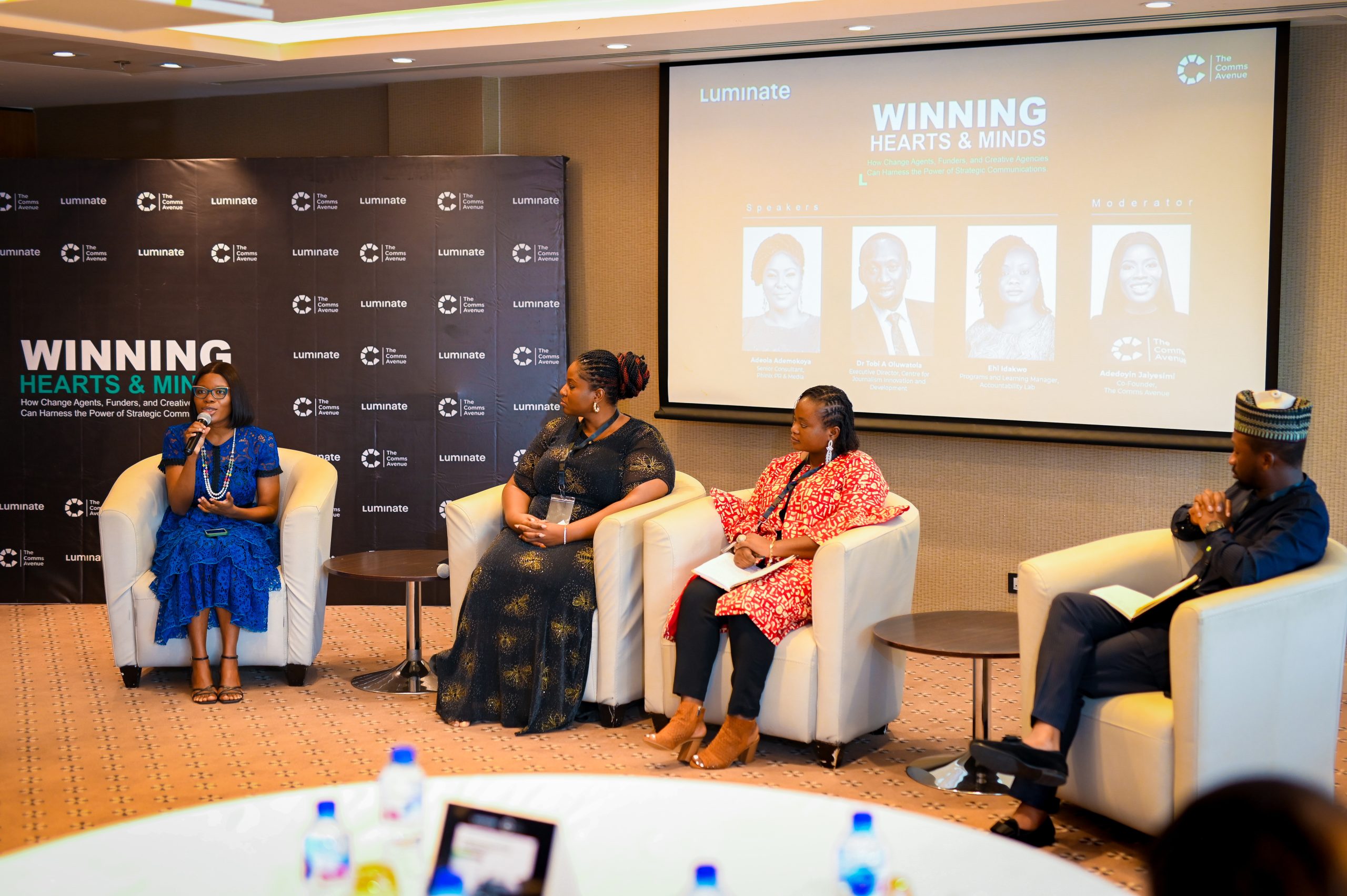 Speaking from the perspective of the funders, Mr Emmanuel Kuyole, Program Officer, Natural Resources and Climate Change, Ford Foundation, emphasised the need for strategic communicators to be passionate about the work that change agents do to deliver the desired results while also encouraging change agents to prioritise strategic communications in their work.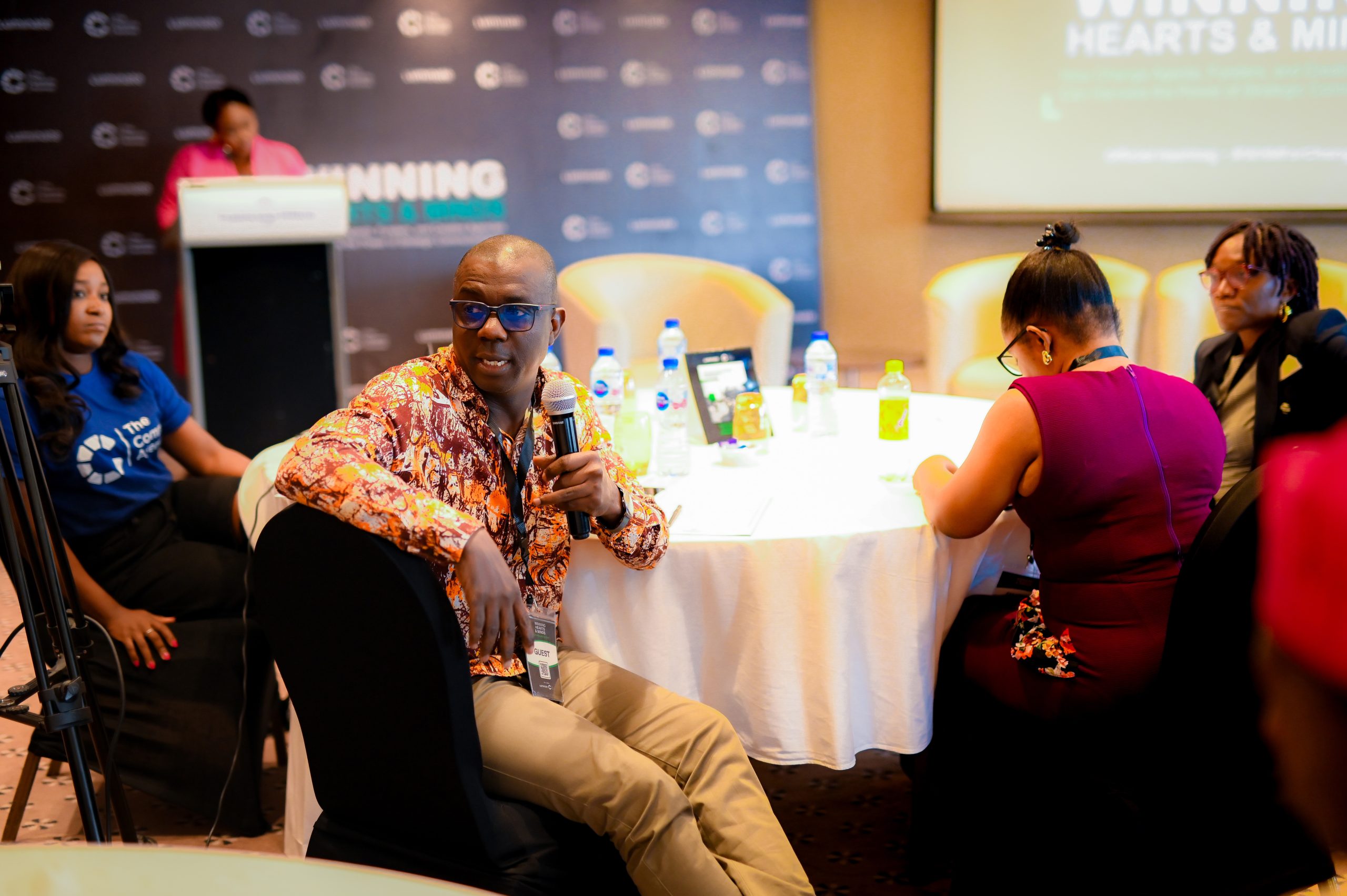 There was also a roundtable discussion (a really engaging one we should add) where the stakeholders were divided into five groups and were given the task to come up with practical actions points that change agents, funders and strategic communications professionals should adopt to see the desired change. Some of the valuable action points include:
Change agents should think strategically about how they want to tell the stories of the impact they are making and they should work with experts to communicate effectively.
Strategic communicators need to throughly understand what change agents do and should consider adopting a customised billing approach for change agents who are unable to afford their services.
Funders should make strategic communications a necessary component of the grants that they give.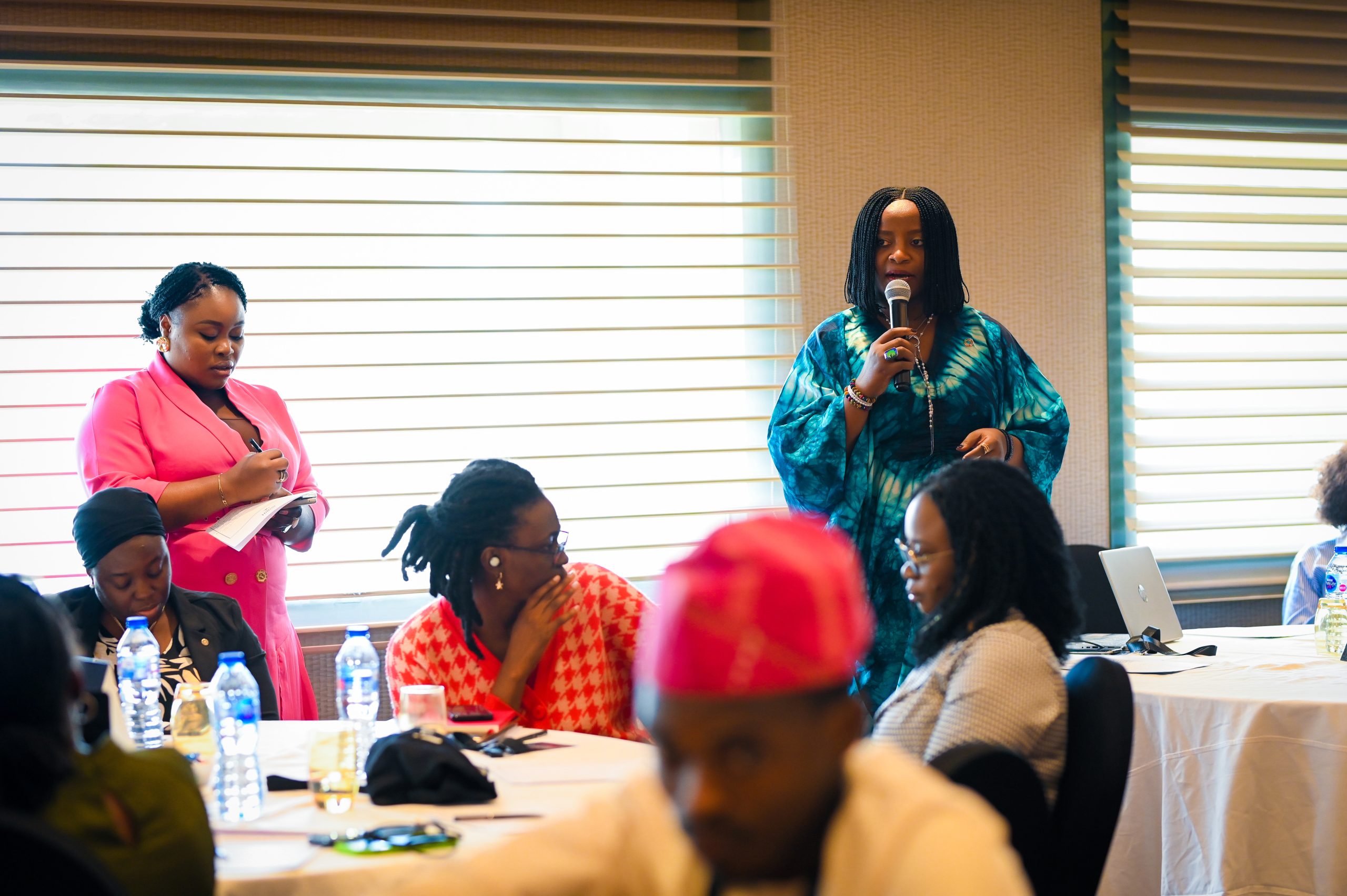 Before we wrapped up the event, we officially presented the Winning Hearts and Minds Condensed Report which contains findings and recommendations for the Niegrian context and the Development Communications Toolkit which is a practical how-to guide with templates and resources.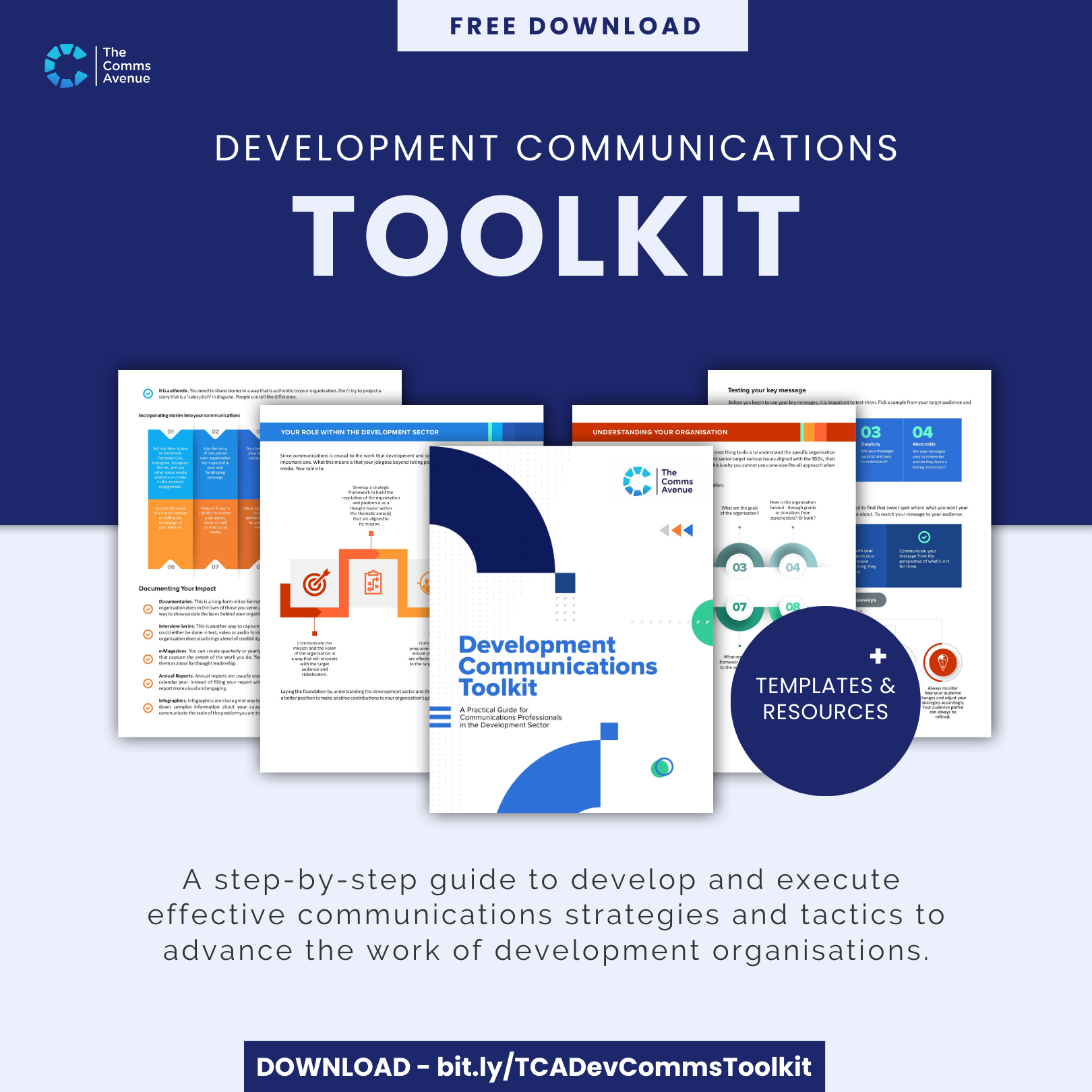 The Winning Hearts and Minds Statekolder Event was truly an impactful one and we're looking forward to seeing how the conversations and takeaways will improve collaboration between change agents, funders and strategic communicators not just in Nigeria and also across Africa.