She moved from the back office to the back office and she hasn't looked back ever since. Wanjiru Dorcus Kamotho is our comms spotlight for this week and she has distinguished herself as a professional who goes the extra mile. In our interview with her, she talks to us about her career journey and the important lessons that she has learnt so far.
---
How did you begin your journey and career in Communications?
I graduated from Daystar University in 2017 and thereafter enrolled to the International School of Advertising to polish my skills in Integrated Brand Communications. Thereafter, I landed an internship role at WPP Scangroup in the Operations department and that transitioned into an Operations assistant and Media Executive role.
In this role, I supported more than 15 agencies under WPP in Sub-Saharan Africa in various roles ensuring that their processes complied to the SOX guidelines. I also supported the Media agencies under WPP in Kenya, buying and distributing media orders to media houses ensuring that our clients secured prime spots.
Two years and eight months on, I felt that it was time to make the shift into full time Public Relations, so I went back to school and took a certificate course facilitated by Association of Public Relations and Communication Management firms- APreCom, which helped me transition into my current role.
Two years, four months in, I have worked on exciting, life changing campaigns, like the campaign to reverse the ban on second hand clothes which allowed more than one million traders of second hand clothes in Kenya to get their jobs back and also won three PRSK and SABRE Awards in 2020.
Can you tell us what you do as a Communications Consultant at Hill+Knowlton Strategies?
I create, nurture, and facilitate great relationships between my clients and their audiences through various communications mechanics and channels. On a day to day, I create content, communication, and social media strategies, manage influencer relationships, and nurture client relationships. I ensure that the clients entrusted to me are delighted. I am also a custodian of the H+K culture, ensuring those who join us settle in quickly and love working at H+K Strategies.
What are some of the deliberate steps you took to grow professionally?
I take courses every two years to ensure that I am learning and refreshing my mind. These courses have empowered me to grow in my craft. I shadow two of my bosses in the agency – Samuel Karanja and Michelle Anekeya, both brilliant professionals in their work. I ask for feedback every so often to allow me rectify my shortcomings and polish my work.
Lastly, I am deliberate in finding joy in my work, which has allowed me to go above and beyond for those that I work with and for. This has made work feel less like work and more like play.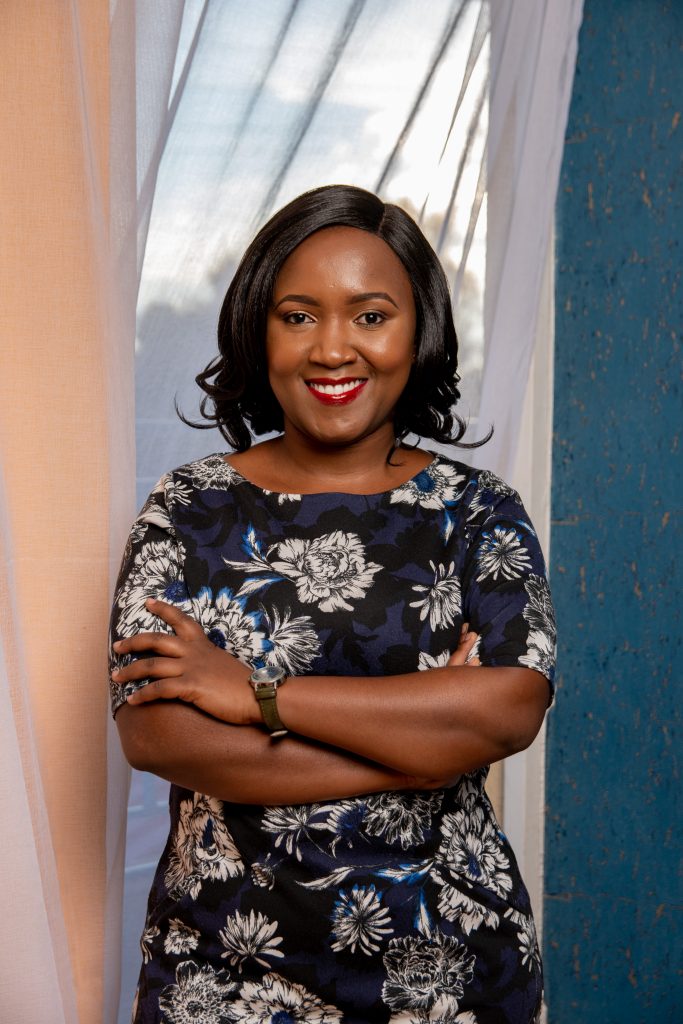 What will you say is the biggest career challenge you have ever faced and how did you overcome it?
The shift from an Operations department (back office) to PR (front office) was a hurdle. I heavily relied on my transferable skills and during the interview, I convinced the team that I was worth a shot and had the skills and the personality they were looking for.
As soon as I got the position, I put my heart and mind into it and six months later, I was voted in by my colleagues as a 'spirited HKER', an award set to recognise individuals who are an asset to the H+K Kenya team. I was the first recipient of the award after its inauguration.
I have continued to put my heart and mind into my work and recently was awarded by H+K METIA  the 'Going the Extra Mile' award which recognizes individuals who go above and beyond for their clients and their team.
Can you share some of the key lessons you have gained from your professional journey so far?
Stay teachable – learning never stops. Those who keep learning stay relevant.
Get mentors – shadow someone who has been there, done that and have conversations with people who do what you would like to do. They will open your mind.
Hard work and going the extra mile never hurt anyone. Put your heart into it and you will increase your chances of doing great work.
Have a cheerleader – someone who believes in you and your ability to go beyond. They will come through for you when the imposter syndrome kicks in.
Enjoy your work. If possible, get a job you love and work will feel like play.
What professional advice would you give to your younger professional self?
Get a person who will mention your name in a room of opportunities. It will make your journey so much easier.