Having a career in comms can be exciting but it is always important to always have the bigger picture and vision in mind. This is exactly what Papa Kwaku Osei continues to do in his career. Currently the Communications Manager at Stratcomm Africa, Papa shares the early days of his career with us, how e pivoted fully into communications and some key lessons he has learnt so far. Enjoy his interview with us.
---
How did you begin your career in Communications?
So I started off college as an Econ major, but life happened and I had to relook my major. So I took random classes trying to figure something out.
I took an Intro to Mass Communications class and realized the stuff I was learning about is what I do in my everyday life – watch TV, use the internet, listen to music, host a radio show. These were not just hobbies, but things I could do as a profession. And all the classes that stuck with me during that period had to do with communications – be it my film class, French performance class, theatre stage design class, music production class, music video production class, documentary making class, website development class or my broadcast news class. So I ended up majoring in Journalism and Mass Communications with a focus on broadcast journalism
After a few stints as a TV reporter and online journalist in the States and Ghana, I realized journalism wasn't for me. I liked the process of creating (news packages or broadcasts), but not reporting itself. So I started looking at different options and asking around. And I was lucky enough to have a family friend who used to work at an ad agency (Publicis Africa Group). She made a call and set up an interview for an internship and the rest was history.
What does your role as a Communications Manager at Strategic Communications Africa entail?
At Strategic Communications Africa LTD (Stratcomm Africa), I manage the comms department (currently a team of 5). I supervise and provide guidance for the technical work we do for clients, I develop strategies and develop proposals for current and potential clients, support clients to undertake proposed comms activities.
I also serve as the Brand Manager for Stratcomm Africa, which entails developing the marketing strategy and communications plan for the company and overseeing it's execution.
I work cross-functionally with the different department heads to ensure we're achieving our targets and objectives.
I look at my role and the work I do as a combination of a Creative Director, Account Director, Comms Officer and a little bit of General Manager.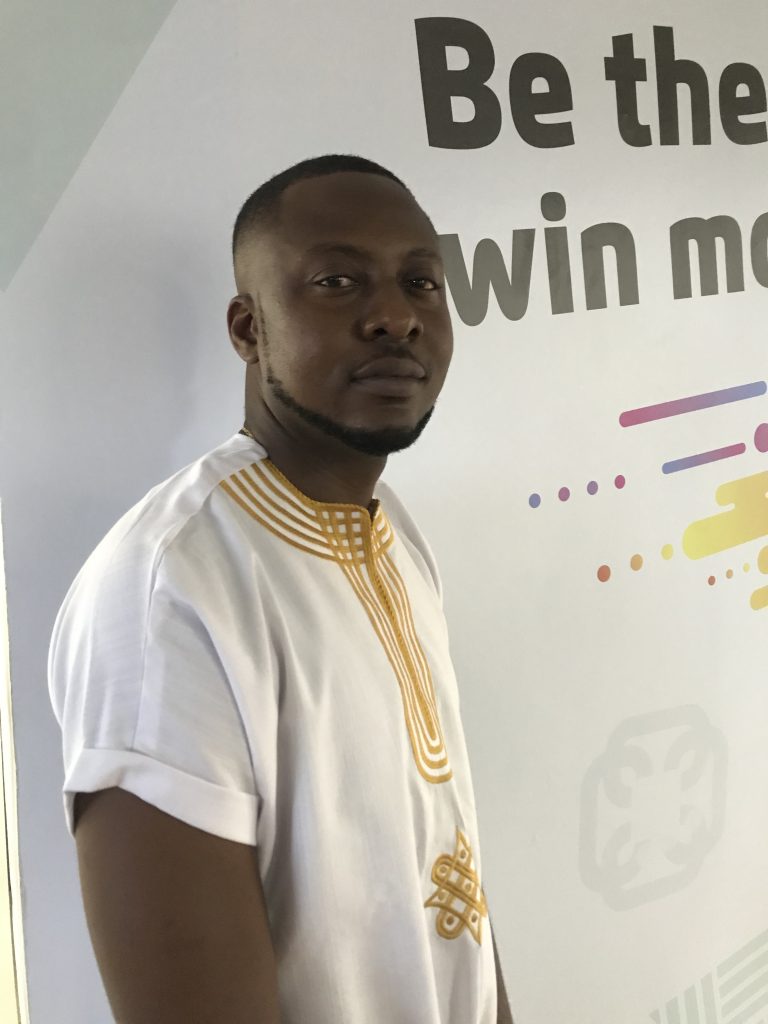 What are some of the key lessons you have learnt from your professional journey so far?
Nothing is going to be handed to you. You don't get what you deserve, you get what you can leverage for. So, you have to always have a 'bigger picture' view of your profession no matter where you are in your journey.
Once you have this outlook, you can start taking small steps to achieve that and to justify or guide the decisions you make, whether it be taking a pay cut or deciding to transition to a different role or taking a professional course (both of which I've done myself, and because of my bigger picture vision, they've helped me get to where I am now and prepared me for where I'm yet to go).
What tips do you have for people who want to become a Communications Manager?
Learn as much as you can from different avenues – free online courses, formal school, colleagues & bosses, clients etc. The more you know about business as a whole and the role comms plays for businesses, the better off you will be.
Find people on LinkedIn who are in the space you want to be and look at their journeys (and contexts) to give you an idea of what you should be doing, whether it be education or job experience. But also, don't compare other people's journeys to yours (that's why the context is important).
Most importantly, work on your people management and leadership skills and try to play leadership roles and volunteer to lead on things whenever the opportunity arises.
What book or podcast will you recommend for other Comms professionals?
I can't pinpoint one specific book or podcast, but I'd say use the amazing invention that is YouTube. Depending on what type of comms you're into, you can find videos that can teach you & give you insights on YouTube – PR, advertising, journalism, marketing comms, production, events etc.
I'm currently big on CNBC's Make It series on YouTube, which isn't necessarily focused on Comms, but it gives me a better understanding on business. And that, in turn, improves my ability to use comms as a tool to help companies solve their business problems.
What advice would you give to your younger self ?
Don't second guess or doubt yourself. Take advantage of more opportunities. Don't hold yourself back. Learn to take some things a little more seriously. Manage your time better.