Starting out her career as a Junior Writer, Palesa Mokomele has been very deliberate about working in mission-based organizations. Her focus on impact and sustainability has helped her to rise through the ranks. Today, she is the Director Of Communications at DKMS Africa and in this interview, she shares insights from her professional journey with us. Do enjoy our conversation with Palesa.
---
What do you do as the Director Of Communications at DKMS Africa
I lead the Communications function. I am responsible for the strategic positioning of the brand in South Africa (SA) as well as building partnerships across media and various other stakeholders. Our operations are largely SA orientated although we collaborate with other registries in the continent. My role is both strategic and operational, in a nutshell.
Can you share some of the deliberate steps you took to get to where you are today?
I have worked in very diverse industries and began my career in communications as a junior writer. Our client at the time was in the public sector and was responsible for designing and implementing a framework that would allocate fishing rights to large fishing organisations. The major outcry from small and medium enterprises and fishers drew me into the field. It was a few years later when I worked as the Director of Communication at the same department that I understood the complexity of the sector.
Communications demands one to immerse themselves in their industries and that requires a hunger to learn and lots of flexibility. I ran my own business for a few years before I came back into the fold again. I have deliberately chosen to work in mission based organisations, whether it's sustainability, blood stem cell transplantation or the state – key to my goals is to advance humanity and help people one or the other.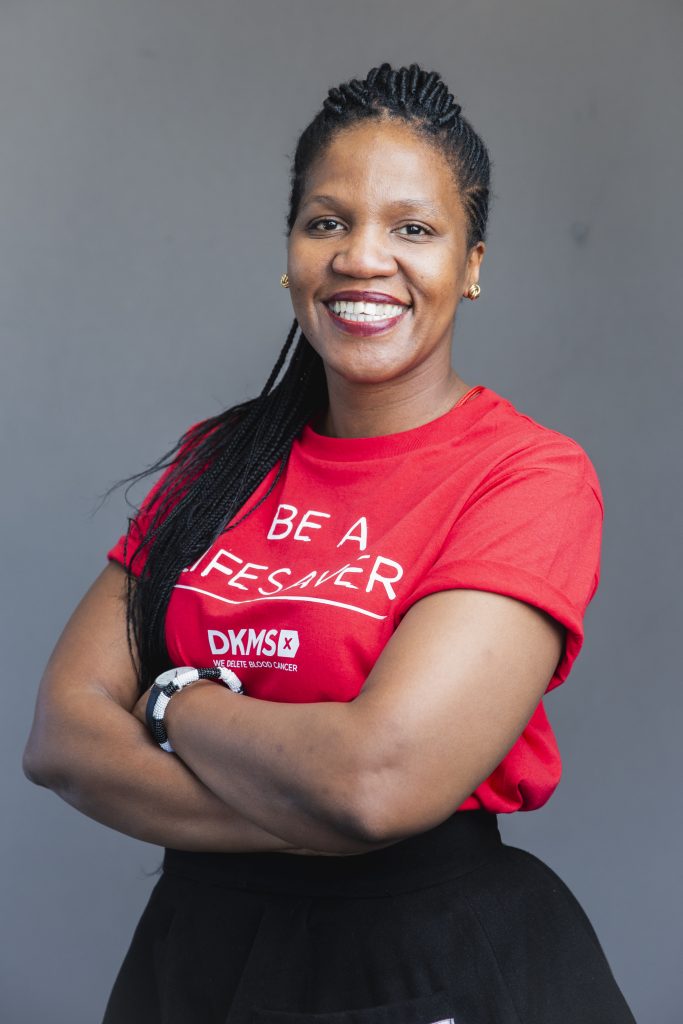 You have experience with government/ policy communications. What are some of the skills needed to excel in this role?
Government and policy communications marked a very exciting period in my career. One of the key things is to be flexible, open minded and intuitive. There are immensely talented people in the public sector, many of whom are subject matter experts – learn from them.
My time in the public sector gave me an opportunity to interact with very very diverse people. It also led me to believe that the role of communications requires investment into skilling government communicators to understand community journalism and lead in uplifting the voices of community members while profiling services. The beneficiaries of government services should be part of the communication matrix. This is often an afterthought.
What are some of the challenges you've faced in your career and how did you overcome them?
Among some of the challenges have been to often have to explain the dynamic nature of the field. I would say organisations that support and nurture communication and communicators while placing trust and creative freedom on them tend to reap the benefits.
In my experience, there is a beautiful marriage between agility and strategic actions. In my current position I am very supported in working with partners that understand our strategic goals, and that is a major benefit when you're in a very dynamic environment – which is where we are.
Can you share some changes you'd like to see within the communications industry across Africa?
I would say a platform like this one – where communicators from different parts of the globe connect – is a great step. There is a need for mentorship, and, with the changing dynamics in media, we need to find more ways of networking.
A few years ago I met and travelled with other African youth as part of the Mandela Washington Fellowship and got to interact with other young people in the continent, this was an amazing experience and fostered many connections.
The more we open up borders, interact with each other and about the unique operating circumstances of each country, the more enriched we will be in our application of communication theory to diverse environments.
What advice would you give to your younger professional self?
I would pat myself on the back for always being eager to learn and immerse myself in new environments. I have worked in very stressful environments and I always made my mark. I am proud of myself for having mainly relied on trusting myself to achieve goals.
The Comms Spotlight is a weekly segment where we feature communications professionals across Africa doing amazing work. Want to be featured or know someone we should feature? Send an email to letstalk@thecommsavenue.com