Grace Oduor is our Comms Spotlight for this week and she is a Marketing and Communications professional with experience working in the private and NGO sectors. Currently the Senior Regional Communications Officer at Terre des Hommes Netherlands, Grace has been able to use her skills in communications to help free children from all forms of exploitation. In our interview with her, she shares how she started her journey and the important role that Communications plays in achieving social change
---
What do you do as Senior Regional Communications Officer at Terre des Hommes Netherlands?
Terre des Hommes Netherlands (TdH NL) is an international Non-Governmental Organisation committed to stopping child exploitation. I am a Marketing and Communications professional with over seven years of experience in the field, with experience working in the private sector and NGO sector. I am extremely passionate about communications for social change and I love my work!
As a Senior Regional Communications Officer at Terre des Hommes Netherlands, I am responsible for developing and implementing the internal and external communication strategies and plans for five countries namely Kenya, Uganda, Tanzania, Ethiopia and Madagascar. My ultimate goals are to raise more awareness and visibility of TdH NL's work in stopping child exploitation and strengthen TdH NL's positioning as the leading agency in the protection of children from exploitation within the child exploitation context.
As the Regional communications department lead, I am responsible for mapping out the strategic direction of communications for the region focusing mainly on branding and visibility, Public Relations, digital marketing, storytelling, documentation, photography and videography, capacity-building, programme communications etc., ensuring that all plans are aligned with the overall organisation strategy and mandate. I work closely with the country teams, regional teams and global teams, providing technical marketing and communications support to all.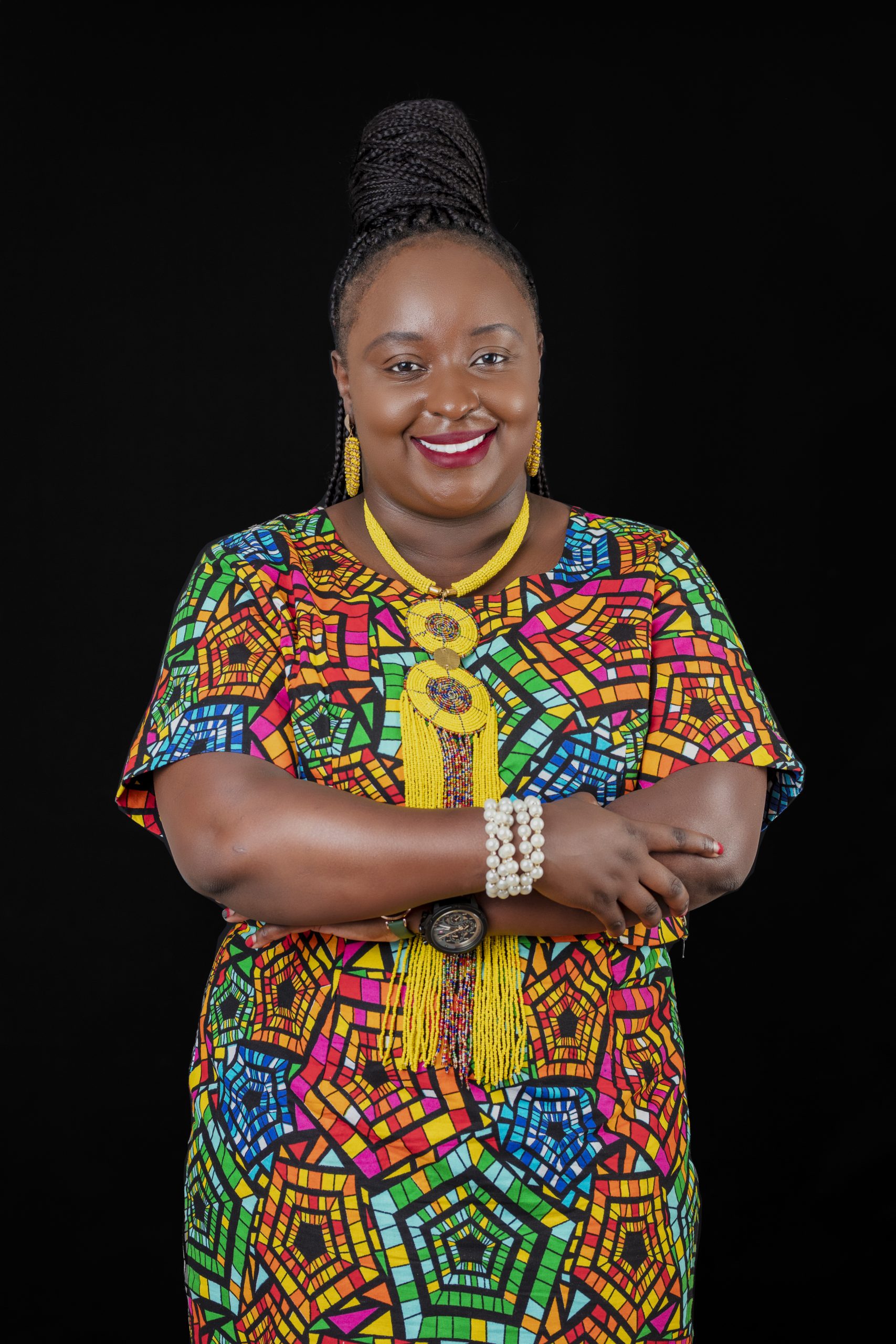 Tell us about how you began your career in Communications and the deliberate steps you took to grow professionally?
I actually completed my Bachelor´s Degree in International Business Administration with a concentration in Marketing with the vision of being a Brand Manager.
I got an internship in an FMCG company and I really loved marketing the products there. I moved to another FMCG company to work as a marketing assistant for about a year. Thereafter, I got an opportunity to work in the advisory unit of an audit firm for about five years, then moved to an NGO for a short time, became a consultant and then secured an opportunity at Terre des Hommes Netherlands. I am glad that I got vast experience by working in both the private and NGO sector as it has really helped shape my career trajectory.
Aside from my ambitious career plans, deep down, I have always wanted to help children in some way. I always have a vision of establishing a children's home and ensuring that underprivileged children have a safe place to call home, go to school, play, and live a normal childhood. I am really honoured to work for a child-focused organisation – a dream come true that will lead to my ultimate vision accomplishment.
To grow professionally, I made sure that I go back to school. I studied CAM Diploma in Marketing Communications and I hope I will enroll for my post-graduate diploma and Masters soon (if time allows). I always read informative blogs and complete online courses. I also made an effort to learn as much as I could from my supervisors, ask questions, work hard and late, go above and beyond to see things through, and improve my skills and grow in all the organisations I have worked for. The commitment, exposure and opportunities paved the way for me to secure this role.
Can you share a major highlight from your career journey so far?
Wow, I have so many highlights to share. I have successfully developed and implemented social media strategies, organised several successful launches and events, produced powerful stories and compelling videos, developed and rolled out several global and in-country campaigns online, took part in the rebranding process of an entire organisation, developed policies to strengthen communication departments, worked with teams to develop thought-leadership op-ed articles published on major print publications, secured interviews on different media outlets, documented stories in the field and done so much more.
I must say that my ultimate joy comes when I go to the field and see how the children we have supported and protected from exploitation are now happy and pursuing their education. It gives me purpose, knowing that my work helps them get the support they need. I also delight in the positive comments we receive from different stakeholders about our work.
This is just one of the greatest highlights for me and it keeps me motivated to do more with a clear end goal in sight- creating a better safe future for all children- free from all forms of exploitation.
Since saving children from exploitation is at the heart of the work you do, how does Communications influence this important aspect of social change?
Communications has been an essential tool in helping to influence the conversations around the issues of child exploitation. Through strategic communications, we have been able to raise awareness, showcase our work in preventing and stopping child exploitation, and demonstrate our impact and achievements to external audiences including donors, partners, communities, children and even Government bodies leading to increased trust, donations, engagement and support.
Communications contributes greatly to inspiring, informing and persuading people to change their behaviours or attitudes. For example, the impact stories, photos, documentaries and awareness-creation campaigns we publicise through the various online and offline channels have a strong impact on external audiences. They help us engage and build an emotional connection with our audiences, inspiring them to join our cause (donate or partner with us) and take action (commit to change policies). Purposefully delivering the right messages, to the right people, through the right channels, is critical for effecting social change.
What is it really like managing a Communications team at a regional level?
So far, managing communications at a regional level has been an amazing experience for me. I have had the opportunity to conceptualize and execute communication plans for five countries and also manage high-level activities and campaigns at country and regional levels, directly reporting to the Africa Regional Director and the Communications Advisor in the Netherlands.
My responsibilities are diverse. I have an opportunity to come up with innovative ideas, rally the team behind me, and get the support I need to execute everything. I have enjoyed working on different new projects with diverse amazing talented teams in different countries. Together, we have been able to increase awareness and visibility of TdH Nl and I am proud of the work we have accomplished so far.
In this particular role, the team relies on your strategic guidance and support so that means you really have to be present for them, every single day and work hard to actualize the plans, sometimes within short timelines, but that is part of the work. It's exciting, and rewarding to be in a strategic critical position within the organization. I consider myself to be more than a communications officer, to be honest, and that just shows you the level of exposure and opportunities I have had in my current role, which enables me to confidently state this.
What advice would you give your younger professional self?
To my younger self and to others who would like to start a career path in communications, I would share this advice: study hard and complete your Masters early, work extremely hard for yourself, be deliberate about learning different things from everyone. Be inquisitive, find a mentor to guide you through your journey, explore the online resources available to help you build your skills further, and have a positive mindset. Be ready to fall and get back up stronger. Believe in your abilities and don't be intimated by those of others. Share your creative ideas if opportunities arise, do not be afraid to SPEAK! Be kind, be a leader who inspires others, find the reward in the work and give it your all!