Starting out with a career in Politics but pivoting into Communications after a moment of awakening, our Comms Spotlight, Divine Muragijimana, is a result-oriented professional who has had a memorable career so far. Currently the Group Head, Global Marketing and Communications at Cellulant, Divine constantly puts in the work to stay on top of her game.
In our interview with her, she talks to us about her career journey so far and how she has been able to position her team to consistently add value to the organization.
---
What do you do as the Group Head, Global Marketing and Communications at Cellulant?
I am responsible for Cellulant's Global Brand image, Experience and Promise to all stakeholders. In basic terms, I am Cellulant's Chief Storyteller, and this has a lot to do with telling the stories of our teams, customers and partners.
How did you begin your career journey and what are some of the factors that have contributed to your professional success so far?
Most people know me as a brand and marketing strategist, but very few know my career started in politics. As a student in the U.S., I found myself very disconcerted by the West's perception of Africa. This opened my interest in political discourse and public affairs.
It was not until I did an internship at Capitol Hill in Washington D.C that I realised that changing perceptions on Africa needed a different skill set that moved beyond being a lobbyist. This led me to do a masters in Strategic Planning and Urbanization, focusing on Africa and the Diaspora.
As I was doing my masters, I interned with several agencies in New York learned the ropes of what it took to communicate for impact effectively. During this time, I founded a non-profit organisation focused on capacity-building for the African Diaspora and subsequently joined the editorial team at Applause Africa as their editor in chief. Career-wise, this was a very foundational season for me. I interviewed some of the best minds in Africa who challenged my thinking on Africa's growth potential and the importance of building an Africa where Africans are at the centre of that work.
In 2012, I  started a boutique brand and marketing consulting firm to support growth-oriented African companies; and bridge knowledge gaps for businesses who wanted to enter the African market.
Some notable successes:
Coached young leaders, some who have founded and run multi-million-dollar businesses and others who are top executives across the US and Africa.
Founded the African Diaspora Awards, which still serves as a platform for connecting and celebrating the achievements of Africans across the globe.
Served as PR Communication and Brand Advisor in universities such as MIT, Harvard, Columbia and NYU on their Africa-based and Africa-centric programs.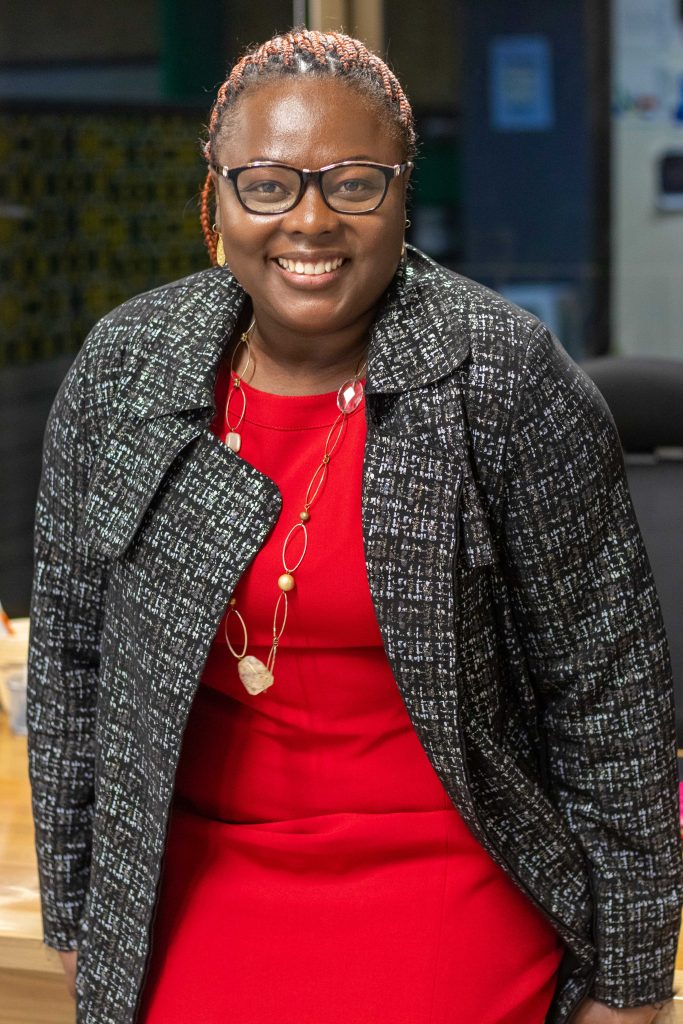 You established a marketing department from the ground up. How were you able to achieve that?
When I joined Cellulant, I had spent 7 or so years working with entrepreneurs – becoming familiar with what businesses in Africa generally needed when it came to setting up an efficient team.
Like most professions, marketing professionals are contextually trained. i.e., if you are a marketer based in the US, more than likely, your expertise runs deep in the US market, and being transported into another continent/country means having to re-learn a few skills. While marketing principles do not change, how the market and marketing professionals understand what needs to be done may differ.
As a new manager, who was transitioning into a new market, I spent the first three months learning, trying new things of which some were successful and some not, but ultimately, I selected a team that would fit business needs at that time. I put in place some areas and expertise, such as Internal Brand Experience, influenced by my belief that a brand is dead at the door if the internal teams are not the first buyers of the brand promise. Therefore, in establishing the internal brand experience role, I intentionally put it at the intersection of HR, Marketing and Strategy.
I was also fortunate to find a supportive team in the business, patient to understand what needed to be done and provided an environment where I could explore different team structures and operational imperatives.
What measures do you put in place to ensure that you and your team consistently deliver value to your organisation?
Over time, I have become a fan of data since nothing we do as a team doesn't have an element of data that shows what we are doing for the organisation. Whether it is the actual hard-hitting revenue-impact activities to internal communication that drives employee engagement and awareness across the business, we measure things like brand advocacy, community growth, brand tone, brand love etc., through data.
Having the privilege of working closely with the leaders in the business over the years has been another success factor for the team. The management team was set up –  with brand and communication having a seat at the decision-making table.  This is not always the case in many organisations.  Being part of the conversation that shapes strategy, business direction, and setting of business goals has minimised the broken telephone effect for the team.
As a result, I've had a candid conversation with each team member on what they need to deliver how that work impacts the business from both a macro and micro level.  In most cases, you find that my team is generally involved in shaping how the conversation on strategy and execution will be communicated to the rest of the organisation and the public – which is empowering for the team.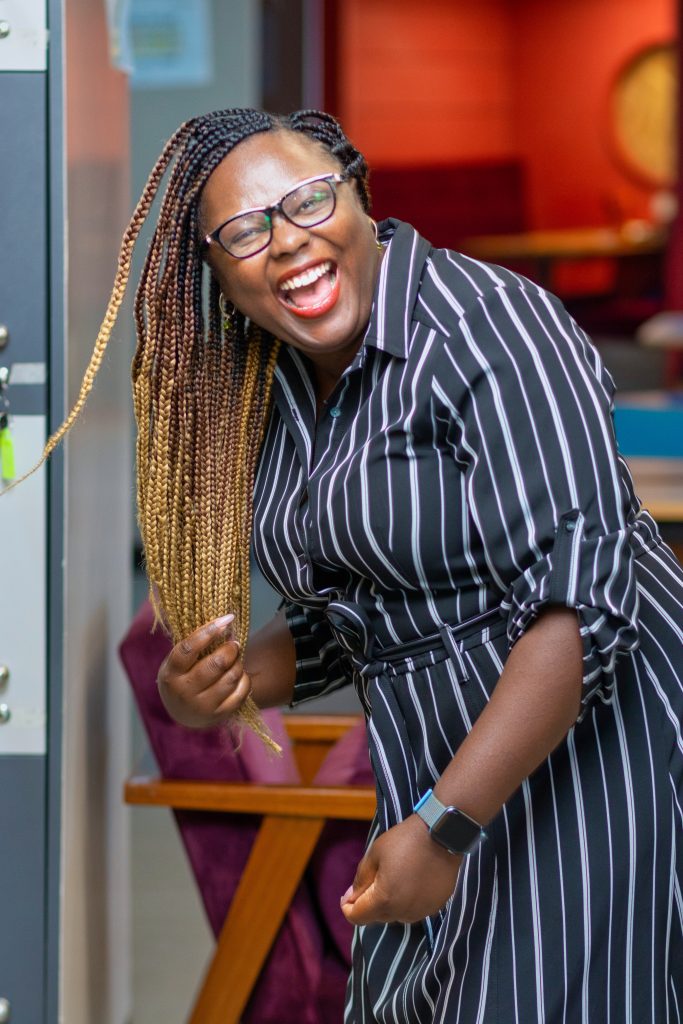 Can you share some mentors or professionals who have played a significant role in your career journey?
My professional journey is a combination of industry coaches, personal mentors and in-time coaching from my leaders and colleagues:
– Career-wise – I have been significantly influenced by ideas from Neil Patel (you can't do digital marketing without understanding the brilliance of this man) or Guy Kawasaki. I get a lot of inspiration from Simon Sinek and Gary Vaynerchuk on leading teams (so, these are guys that whenever I find them at the same conference or running a program together – I sign up right away). But if I was to reference one book that transformed how I viewed marketing overall – it was the "Purple Cow" by Seth Godin? It is worth a read many times over.
– Industry-wise – I have looked up to and learned from leaders such as Dorothy Ooko, who continually push the boundaries of what it means to be an African woman in leadership and own your seat at the table.
– From a much personal perspective – Funke Michaels was instrumental in my coming to Kenya, the reason why I ended up at Cellulant. She had been a mentor and a colleague in many of the programs I ran in the US, so when she called me and asked me to pack my bags and come to Kenya, I did precisely that (but that is another story)
– Cellulant's co-founders, Ken Njoroge and Bolaji Akinboro, have in many ways shaped my journey, reinforced my dream of Africa's potential, and inspired me over the years that I have been at Cellulant.
– Milkah Wachiuri, current CGO at Cellulant, has not only been a coach, mentor, and colleague but someone who cheered me on during challenging moments in my career.
What advice would you give to younger professionals that want to follow your path?
Everything worthwhile is uphill. That quote from John Maxwell summarises my approach to career growth. If you want the view from the top of the hill, you must take the journey up, one step at a time.  There are no shortcuts. To be at the top of your game, you have to become a constant learner,  step-up to new challenges, and be relentless about learning from your failures.
And most of all – do not be afraid to jump into the unknown. Marketing is not an easy profession – and becomes much of an art than science when you specialise in Brand and Communication.
Everyone (and yes, everyone) thinks they can do your job and do it better. You will always have a lot of noise and opinions on many decisions you make, and most of the things you do will always seem scary. One of the skills that each marketer must master is the ability to follow your internal compass. Trust that your training and your God-given talent will guide you to not only create outstanding programs but build great teams.
The Comms Spotlight is a weekly segment where we feature communications professionals across Africa doing amazing work. Want to be featured or know someone we should feature? Send an email to letstalk@thecommsavenue.com