The beauty of Communications is that it can be applied to any field, from banking to the humanitarian field. Our Comms Spotlight for this week has had a rewarding career applying the principles of Communications in the security sector. Formerly a Public Relations Officer with the Gambia Police Force, David Kujabi is the Communication Officer at DCAF – Geneva Centre for Security Centre Governance, the Gambia. In our interview with him, he talks about his unique journey as a Communications professional and things he wished he had known at the beginning of his career.
---
You've worked as a Communication Officer at FAO for over a year and now work in the same capacity with DCAF. Can you tell us what you do in your role?
As a Communication Officer for the Food and Agriculture Organization (FAO) of the United Nations, The Gambia, I was responsible for improving communication and visibility of the FAO Gambia Country Office. I developed a communication strategy to keep abreast of all country office developments and provided visibility of its activities. I wrote and produced publications, articles, media advisories, press releases, newsletters, online pieces, and social media content. I also contributed to the writing and editing of speeches and took part in planning events, preparation of presentations, taking minutes and writing reports.
DCAF – Geneva Centre for Security Centre Governance is supporting the Security Sector Reform (SSR) process in The Gambia and as a Communications Officer my responsibility is to provide visibility for its activities. I work in close collaboration with the media, write news stories, and develop social media content. I support the organisation of events and produce content that not only projects the work of DCAF but also promotes the SSR process in The Gambia.
You have served as a Police Officer for ten years with a specialisation in Communications and Public Relations at both national and international platforms. What will you say are some of the challenges facing PR Professionals in the sector?
In 2012 while undergoing an officers' course at the Ghana Police College, we had a session on Public Relations and the lecturer made a statement which I found to be true throughout my stint as a Public Relations Officer in the security arena. He'd said, "there is so much news in the bosom of the police".
For any journalist, this is a very positive thing but as a Communications and Public Relations practitioner charged with a responsibility to market and promote a good image of an institution or organisation, this can be challenging as not all news is marketable.
The complexity of security provision especially with respect for fundamental human rights could produce a mixed bag of good and bad. More often, it is the bad that generates greater public interest, and these are situations PR professionals don't want to be confronted with. Another challenge is navigating around confidential information that often has national security implications. There is often a thin line between the freedom of access to information and keeping the lid down on information that could have effects on national security.
Another challenge I had was the fact that as a PR professional representing the Gambia Police Force, I was regarded as the image of the force. This meant that I had to assume that role at both professional and personal level. My every word and action was adjudged not as David Kujabi but as the Police PRO.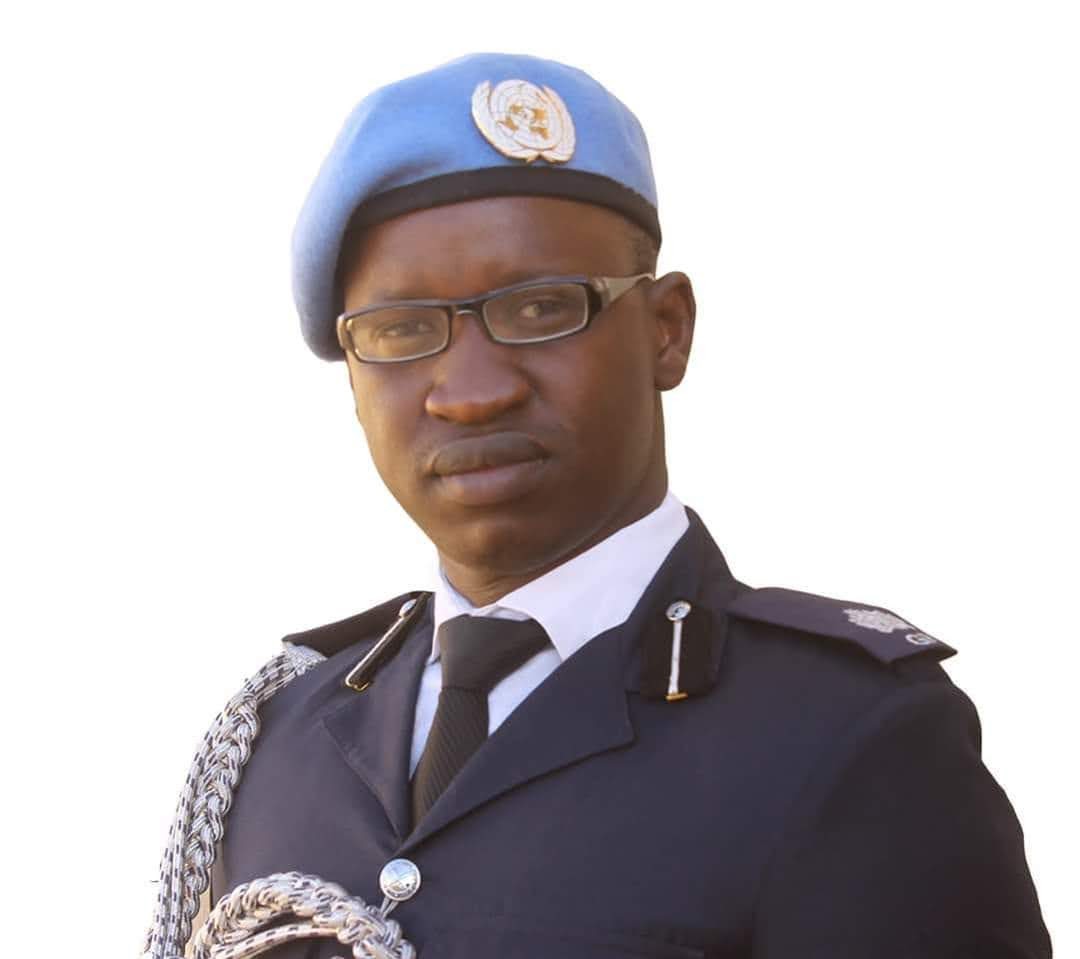 In your opinion, what unique skills are required to succeed as a Communications professional working in the security sector?
Communications and PR in the security sector require both tact and caution and an understanding of what information to share, when to share it and how to share it. One does not only need to be a good listener and skilled communicator but must also be patient, tolerant and accommodating. There are times when it is best to communicate through writing than in speech. This allows you to take control of the narrative and avoid being confronted with questions you'd rather avoid.
Furthermore, wit, charm, and rapport building are other essential skills which can make a positive difference in communications in the security sector. I'd also learned that there are really no friends within the media fraternity as everyone wants a good scoop. So it's best never to loose your guard.
What do you love the most about your job?
One of the most exciting things about my job has been the ability to network and build relations with people from all walks of life. I had over the years learned that the job did not only avail me the opportunity to market and project a good image of the organisation I represent but also allowed me to give confidence and hope to my audience. It helped build understanding and trust to which people have been grateful, and that has always been gratifying.
In the many instances in which I was confronted with dealing with unpleasant issues, which were quite common in the security sector, I did my best to allay fears, restore hope, instill confidence, and assure justice. The satisfaction the public got from this gave me double wins in serving the interest of my institution and winning public trust, which is joy in itself.
Can you share some deliberate steps you've taken to grow in your career?
I'd once thought I am an accidental Communications and PR practitioner, but after almost ten years in the field, I have now come to conclude that it is my fate. I'd not studied journalism or any of its related fields. However, I had a natural flair for Communications and loved to write and contribute to newspapers. While at college, I contributed to the students' newsletter and during my undergrad at university helped edit the student newsletter.
When I joined the Gambia Police Force in 2010, I observed that there were a lot of positive things the police did but the mainstream media focused more on the negative things. To bridge this communications gap, I proposed and got granted the permission to start a police magazine to tell the police story from a police lens. After a third successful publication, I was appointed Public Relations Officer. It was then that I started making deliberate steps to grow in my career.
First, it was through consultations with others in the field and then reading material and scouring through Communications material and sites of various security institutions. I have attended several trainings on Communications and image building for government, and organisations.   I have also developed my skills in photography, and I am now working on developing my graphic design skills.
What professional advice would you give to your younger self?
During a chat with one of my teachers when I was 15 and in Grade 10, he'd asked me what career I wanted to pursue when I grow up. My response was that I had no idea and he then suggested that I study Mass Communication. It was the first time I heard of the field and although I was intrigued by the ring of it, I did not make much of it. I later became a teacher and then a police officer. Interestingly though, I found myself doing a lot of media related work just for the love of writing.
I hold a bachelor's degree in English Language and a master's in Peace Conflict and Development, but my work experience is largely in Communications and Public Relations. I have now come to accept that it is my calling, and I wished a younger me had recognised that and focused my studies on the field.
Some advice to my younger self would be to recognise what I am good at, love and passionate about and work towards becoming accomplished in it from a very young age.