Our Comms Spotlight for this week is Damilola Olatunbosun, the Director of Communications, Admissions and Marketing at Charterhouse, Lagos. His career journey so far spans the fields of Advertising, Marketing and Public Relations. In his interview with us, Damilola breaks down the importance of Public Relations in Education. He also shares some fantastic highlights from his career journey.
---
What does your role as Director of Communications, Admissions and Marketing at Charterhouse Lagos entail?
My role is a multifaceted one that encompasses a range of responsibilities aimed at establishing and nurturing the Charterhouse Lagos brand in the Nigerian market. Charterhouse Lagos, founded this year, is the first British independent school in West Africa, its sister school, Charterhouse UK, is one of the most prestigious independent schools in the UK with over 400 years of heritage. My responsibility is to establish and nurture this 400-year-old brand in a new market to attain the same level of prestige and brand equity. This entails developing highly effective Marketing Communication strategies that resonate with our niche audience and distinguish us in a crowded educational landscape.
I am also tasked with building positive, lasting, and mutually beneficial relationships with all key stakeholders by establishing robust Internal and External Communication channels and structures. Clear, efficient, and open communication is vital in fostering a sense of community and trust among our stakeholders. Recruiting new families into our school and overseeing the entire admissions process is a core aspect of my role. This entails identifying prospective families, guiding them through the admissions process with care and expertise, and delivering a great experience during the admissions process as well as throughout their time with us.
These duties can only be achieved by a highly effective team. I must assemble and lead a diverse team of experts from various fields who share a deep commitment to the vision of Charterhouse Lagos and embody our values, to collectively pursue and attain the organisation's ambitious objectives.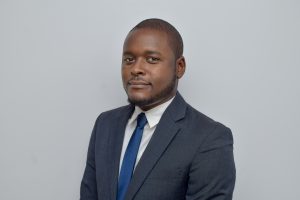 Tell us how you began your career in Public Relations.
The start of my career journey was marked by a deliberate pursuit of my passion for Marketing. I made intentional choices in the roles and organisations I applied to, starting out in events and activations. I quickly realised that this function did not give me the satisfaction I desired. Consequently, I embarked on a renewed job search, leading me to the advertising agency 141 Worldwide, which has since evolved into Nitro 121.
During my time at 141 Worldwide, I was privileged to work on a diverse portfolio of brands spanning the FMCG, Financial Services, Construction, and Telecommunications sectors. After four and a half years, I recognised the need to transition into a broader Marketing role, prompting me to update my CV and embark on a job search that specifically targeted positions offering the desired breadth.
Subsequently, I joined Old Mutual, where my responsibilities encompassed the entire Marketing spectrum, leading me to the field of Public Relations. My tenure at Old Mutual provided me with a wealth of learning experiences, guided by an exceptional boss and in collaboration with a proficient PR agency. Additionally, I had the privilege of closely collaborating with Marketing professionals from different markets, particularly South Africa, Ghana, and Kenya; allowing me to glean insights from their successes, setbacks, and challenges.
In addition to my experiential learning and insights from colleagues, I dedicated myself to enhancing my marketing communication skills through formal education. I earned a Diploma in Professional Marketing from the Chartered Institute of Marketing (CIM) and a Digital Marketing Certificate from the Digital Marketing Institute. Complementing these certifications, I diligently pursued numerous complimentary courses on platforms like LinkedIn and Udemy. I remain a staunch advocate of continuous learning and skill development, actively engaging in literature, articles, blogs, and podcasts related to Marketing and Leadership to foster my personal and professional growth.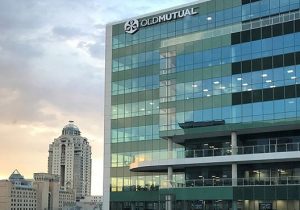 What role does Public Relations play in the Education sector?
Public Relations plays a vital and multifaceted role in the education sector. It serves as a Strategic Communication function that plays a crucial role in building positive perception, fostering positive relationships, and ensuring effective communication within the Education sector. It contributes to an institution's overall success by attracting students and financial support, managing crises, and maintaining a positive reputation within the community.
Public Relations is fundamentally centred on cultivating a favourable brand image within the psyche of the target audience and the broader public. This imperative function holds sway across industries, extending its significance even to small businesses. When prospective consumers deliberate over a brand or service offering, they are inclined toward those they perceive positively. Consequently, the perception of an organisation serves as the gateway to securing product or service consideration.
In the context of education, when parents embark on the quest for the ideal school for their children, their choices invariably revolve around institutions with a positive image. The preliminary interaction with a school is pivotal, and while operational excellence, customer service, and value proposition play crucial roles in sealing the deal, Public Relations is the pivotal channel for customer acquisition. Within the extensive educational landscape of Lagos, where countless schools exist, parents are presented with an abundance of options. An effective PR strategy essentially functions as a magnet, drawing prospective customers toward a particular institution.
The recent public scandals involving a few schools underline the significance of having a well-devised PR strategy and Crisis Communication plan. The absence of PR expertise within these institutions exacerbated the handling of these crises. Consequently, the public's perception of a school, or any enterprise for that matter, remains an instrumental determinant of its overall success and financial performance.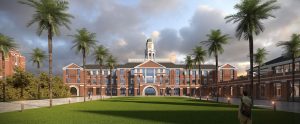 Can you share some highlights from your career journey so far?
I have been privileged to work with renowned brands and collaborate with exceptional professionals. Presently, I hold the responsibility of establishing an iconic British educational institution in Nigeria, with the audacious vision of elevating the educational landscape in West Africa and building a high-performing team to realise this ambition. The opportunity to build a team from the ground up is a unique and novel experience for me.
During my tenure at Old Mutual, I encountered the challenge of differentiating our brand from a more prominent competitor in the Nigerian market, Mutual Benefits, which shared a similar name and brand colour. I embraced this challenge head-on, employing effective communication strategies encompassing Storytelling, Consumer Engagement, Digital Communication, and promotional initiatives. Another significant milestone involved collaborating with marketing teams across 13 African countries to craft a comprehensive pan-African marketing campaign.
One of the standout achievements from my advertising career was working on the Lafarge ReadyMix Cement campaign. The team was tasked with conveying the advantages of ReadyMix cement to players in the construction industry and home builders. This was an innovative offering that carried a higher price point compared to traditional on-site cement mixing. Through our efforts, we devised a compelling and straightforward communication approach that effectively communicated the benefits. The campaign's resounding success led the client to entrust our agency with its entire cement portfolio.

Tell us about a mentor or a senior professional who has helped or inspired you on your journey.
I have been fortunate to work with exceptional managers whose insights have steered my career path and remain a constant compass for my professional journey. My unwavering conviction is that growth is an outcome of continuous learning in all circumstances, and it thrives through the richness of diverse interactions.
Under the guidance of my first manager, Lekan Babalola, I imbibed the invaluable lesson regarding the perpetual pursuit of expertise and the unwavering commitment to professionalism. Working closely with Alero Ladipo for over three years, I learnt how to effectively manage stakeholders and the significance of adopting a holistic, enterprise-wide perspective and seamlessly integrating it into my functional marketing responsibilities.
Through an insightful exchange with my colleague, Segun Ayoola, I acquired a compelling methodology for securing management's endorsement of my proposals. By actively engaging with the experiences and insights shared by accomplished business owners and senior executives as they recount their professional journeys, I harness invaluable insights that guide my career trajectory.
Can you share advice for budding professionals who would like to follow your path?
Certainly, for aspiring professionals looking to follow a similar path:
• Craft a well-defined career strategy: Define your long-term career objectives and create a roadmap to achieve them. Having a clear vision will guide your decisions and actions when pursuing new roles and undertaking training and certifications. Set both short and long-term objectives to keep your career trajectory on a purposeful path.
• Continuous learning: Cultivate a thirst for knowledge and take advantage of the abundant knowledge sources available to you. Stay current with industry trends, expand your skill set, and seek opportunities for professional development. Consider advanced degrees or certifications where relevant.
• Continuous professional development: Commit to ongoing skill development through training, courses, certifications, shadowing exceptional mentors, seeking guidance from experienced professionals, and immersing yourself in relevant literature and resources.
• Deliver value in your current role: Strive to provide tangible value to your line manager, direct reports, colleagues, and your organisation. A reputation as a consistent value contributor is invaluable for career growth. This recognition will attract opportunities to collaborate with executives and garner interest in your expertise, both within and beyond your organisation.
• Learn from all experiences: Extract lessons from all interactions and encounters, whether within or outside your professional environment. Even in challenging circumstances, such as a toxic work environment or working with a difficult manager, you can glean insights into effective management and the art of building high-performing teams. Even when you experience setbacks and challenges (you are sure to experience them), these experiences often yield valuable lessons. Resilience is what helps you bounce back from adversity.
• Establish a positive online presence: Highlight your professional achievements, challenges you've overcome, and the trajectory of your career. LinkedIn, being the foremost platform for professionals, is a valuable tool for building your online presence. Additionally, explore other platforms that align with your brand and enhance your professional image.
• Network: Build a robust professional network, attend industry events, join associations, and connect with peers and thought leaders. When you make a new connection, be sure to communicate occasionally and seek out opportunities to provide value. Networking can open doors and lead to new opportunities.
• Lead a healthy lifestyle: Strive for a healthy work-life balance. Avoid burnout by setting boundaries and prioritising self-care. Ensure you create time to do the things you love and enjoy the little moments of life. Your well-being is of paramount importance. Remember, every career path is unique, and the journey is as important as the destination. Stay committed, be open to learning, adapt as you progress and enjoy the journey. With dedication and a growth mindset, success is certain.