Our Comms Spotlight, Caroline Sang, is an adept multilingual communications professional and an enthusiastic corporate storyteller. With a wealth of experience in ideation, crafting and management of strategic communications strategies for a cross-section of clients, Caroline has a rich and diverse understanding of the development landscape. She shares her professional journey so far in our interview with her.
---
Tell us what you do in your role as the External Communications and PR Coordinator at Fairtrade Africa?
I am based at the Fairtrade Africa's Secretariat office in Nairobi, Kenya. I manage and oversee communication strategies and efforts to 28 countries across Africa. I implement brand and communication strategies aimed at highlighting and creating visibility for Fairtrade Africa's work across Africa.
Specifically, my role entails establishing, nurturing and sustaining strategic partnership with mainstream media and public relations partners to boost Fairtrade Africa's public image, profile and visibility. I lead the production and dissemination of positions papers and statements, key messages and fact sheets on identified campaign themes. Further, I manage risk and brand reputation to ensure  media work  benefits Fairtrade Africa staff, programmes, partners and producers.
How did you start and build your career in communications?
I graduated with a Bachelor's Degree in Communication and Sociology from the University of Nairobi in 2008. My career journey started at 3Mice Interactive Media Agency I where worked as an Information Architect. I was tasked with website and intranet layouts to capture site design goals and create user experience functionality for various brands.
I then transitioned to the non-profit sector with Islamic Relief Worldwide, Kenya as a Communication Officer. It is here where my understanding and love to highlight community initiatives that account for making a difference for humanity grew. I had the opportunity to travel across Kenya's North Eastern counties to produce and package incredible impactful stories and content for these developing communities.
Four years later, I moved to the public sector and served a brief stint with the Council of Governors (CoG), where I was tasked with communication, learning and knowledge documentation of key project learnings among counties and other stakeholders in a bid to create institutional memory. Thereafter, I moved to Aga Khan Foundation, East Africa where one of my key roles was to provide support to various Civil Society Organizations in thematic areas including women empowerment, child protection, health, education and gender equality; for the development and implementation of community fundraising campaigns. This role also involved managing relationships with a diverse range of partners.
One of my greatest successes in this position was that I was able to train and mentor CSO partners to develop and implement their own communications strategies to enable them to successfully implement their fundraising campaigns efforts. In December 2019, I joined Fairtrade Africa where my journey continues. Overall, I have found my niche in content development where I continue to learn, grow and thrive.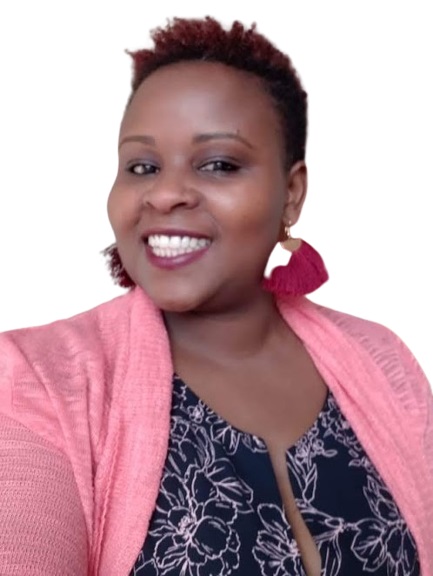 What are some deliberate steps you took to grow professionally?
As a communicator, you never stop learning, you need to be keen on current trends in the dynamic world we live in. Some of the strategies I have employed to grow in my career include taking advantage of short professional courses to keep abreast with the trends.
I recently enrolled for the Chartered Institute of Public Relations (CIPR) diploma which has given me great insights into PR skills, which I would have otherwise not been aware of. I would not forget to mention the need to upscale your digital skills in this modern world. Google's certification offers a myriad of courses that have helped me in improving my digital literacy and remain relevant.
Can you share some challenges you have experienced in your professional journey and how you overcame them?
Unfortunately most times, communications is considered an afterthought and not factored in or prioritized during the budgeting process. This has necessitated the need to vocalize ideas and strategies for a more coordinated approach to communication activities. I have overcome this challenge by advocating for and ensuring that communication activities are integrated in project design, planning, budgeting and implementation.
Which book/ podcast have you found useful in your career?
While reading is great, I am embracing technology with the emergence of podcasts. I am currently hooked on A View From The Top podcast whose episodes focus on leading communication professionals around the world sharing their personal stories, lessons learned, and also offering tips and advice to listeners.
This is a must-listen for communication professionals!
What advice will you give to upcoming communications professionals?
Be authentic, be transparent, and be accountable. Show up and level up!
Words I live by – "The purpose of life is not to be happy. It is to be useful, to be honourable, to be compassionate and to have it make some difference that you have lived and lived well." Ralph Waldo Emerson
The Comms Spotlight is a weekly segment where we feature communications professionals across Africa doing amazing work. Want to be featured or know someone we should feature? Send an email to letstalk@thecommsavenue.com.