The Comms Avenue announces today, the commencement of a new batch of the Comms Mentoring Program (CMP) and officially unveils the Mentors and Mentees taking part in this batch of the program.
Launched in August 2020, the Comms Mentoring Program was created to bridge the mentoring gap between senior and junior professionals in the Communications industry. Through the CMP, senior communications professionals will have access to younger professionals that they can mentor and share their wealth of knowledge with, while younger communications professionals will also be able to leverage the CMP to learn directly from the senior professionals for professional growth and development.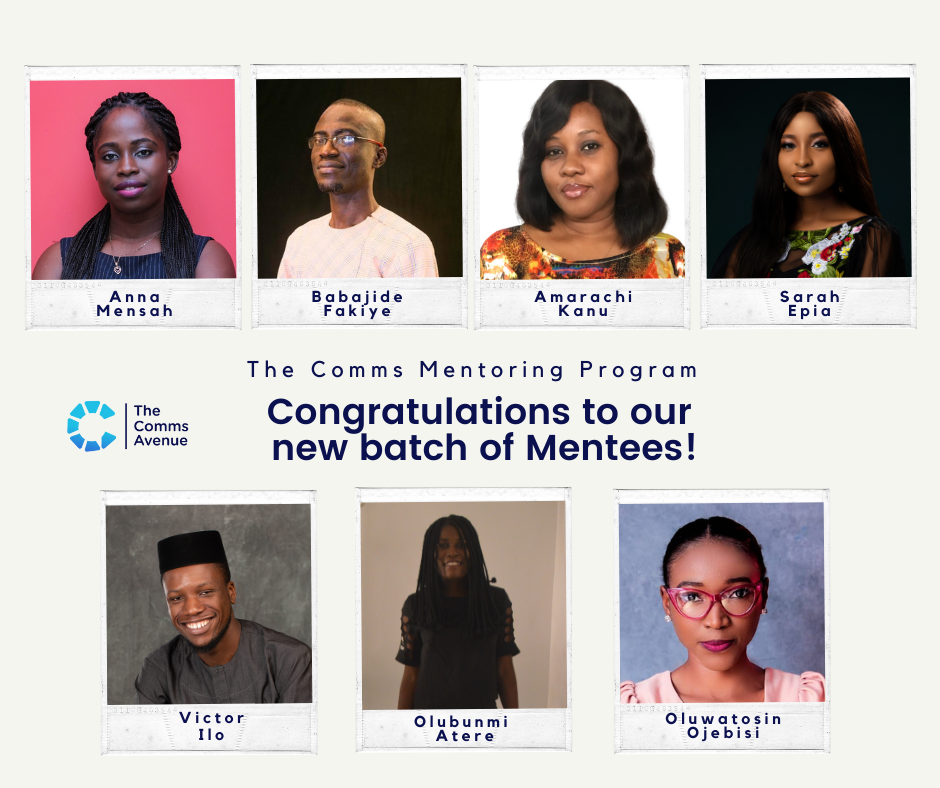 "We launched the CMP as an answer to a need that was expressed by The Comms Avenue community members and younger professionals in the communications field. This is a step we're happy we took because our past mentees have achieve several admirable feats, from job promotions to better positioning and increased professional confidence. We expect nothing less from this batch and we remain truly grateful to all the senior professionals who have committed their time to serve as Mentors," Adedoyin Jaiyesimi, Chief Communications Consultant & Co-Founder of The Comms Avenue stated.
Mentors for the batch of the CMP include Sophia Kudjordji, Chief Corporate Communications Officer, Jospong Group of Companies; Titilope Oguntuga, Head, Sustainable Development and Corporate Brand, Lafarge Africa Plc; Franklyn Ginger-Eke, Executive Director/Chief Operating Officer, Re-ignite Public Affairs Limited; Antoinette Bonita Kamau, Chief Executive Officer & Lead Communications Consultant, Commken Afrique Ltd; Motunrayo Shafau, Bilingual Communications Professional; Ebuka Ezeji, Digital Strategy and Marketing Communications Specialist; Dorine Odongo, Head of Communications, African Women in Agricultural Research and Development (AWARD); Bhanu Prakash, Internal Communications Manager, Amazon MENA; Vanessa Power, CEO Avenir Media; and Nysha King, Global Marketing Communications Director.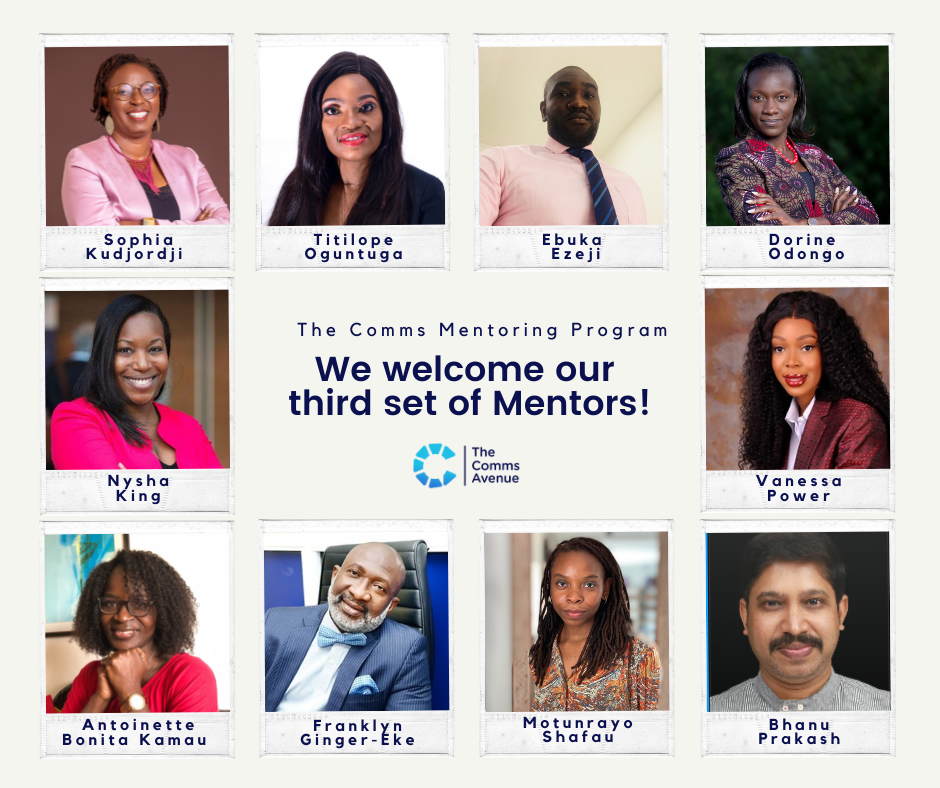 The third batch of the CMP will officially begin on Sunday 15th August and will run for a period of six weeks with a diverse group of Mentees from Nigeria, Kenya and Ghana.