The Comms Avenue, a capacity-building and networking platform for communications professionals across Africa and beyond, has released the First 100 Days in Comms Guide for communications professionals across the continent.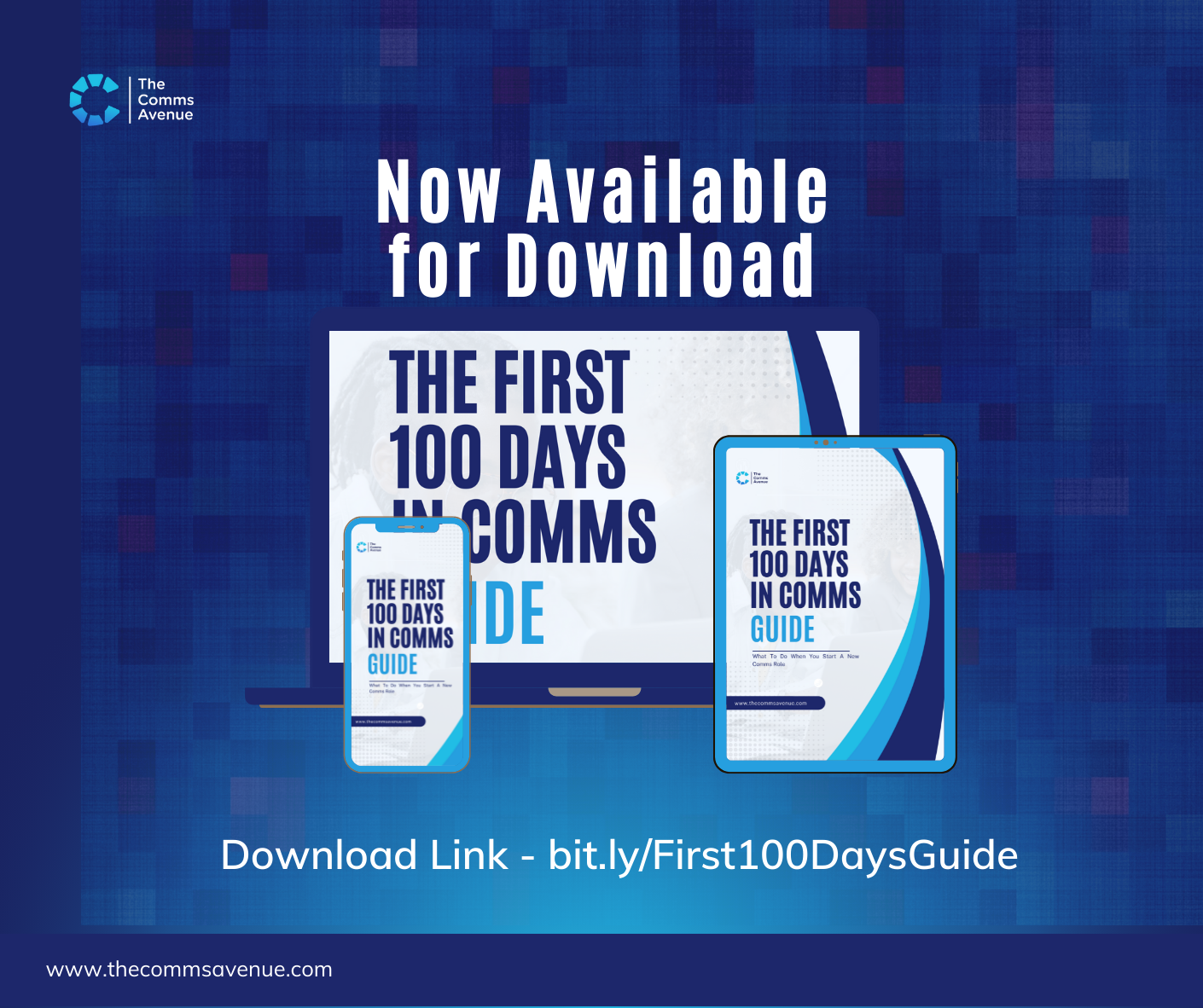 The First 100 Days in Comms Guide is a resource aimed at helping communications professionals to understand what they need to do when they start a Comms role in a new organisation. With insights from senior professionals from 10 African countries, the Guide features valuable insights and tips that can be practically applied on the job.
"Creating the First 100 Days in Comms Guide aligns with our value proposition of making communications professionals look good on the job. The Guide answers a lot of questions young professionals have when they start a new role within an organisation. It is also a valuable tool for organisations as it will help reduce the time spent to train new employees that join their communications team," said Adedoyin Jaiyesimi, Co-Founder of The Comms Avenue.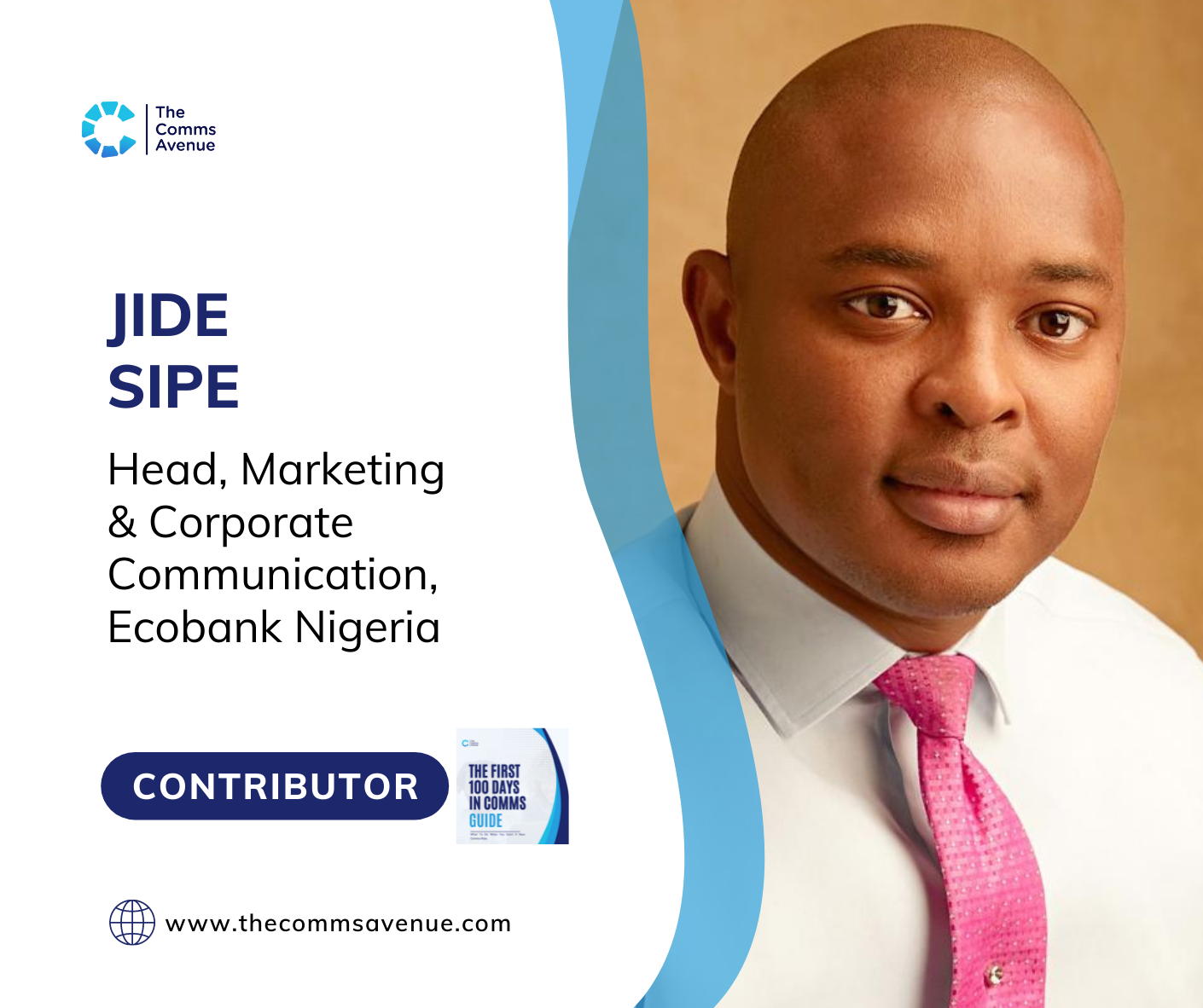 Contributors for the First 100 Days in Comms Guide include Yolisa Yvonne Tyantsi, Corporate Affairs Leader, Deloitte Africa; Jide Sipe, Head, Marketing & Corporate Communication, Ecobank Nigeria; Antoinette Kamau, Chief Executive Officer & Lead Communication Consultant; Olayinka Edmond, Lead, Internal Communications, Mastercard Foundation; Konan Nguessan, Managing Director, Manificat Public Relations and other experienced senior communications professionals.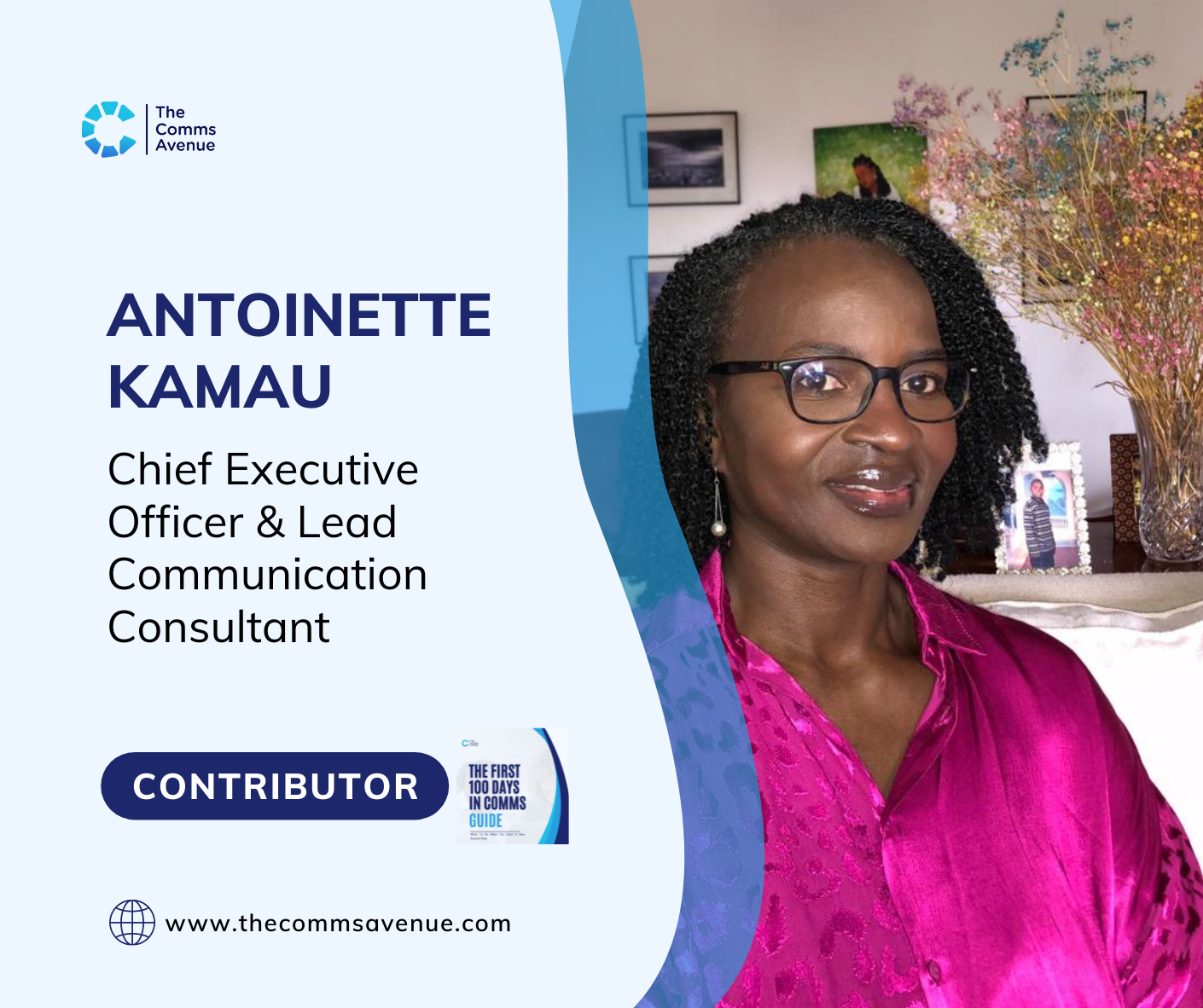 To access the Guide, please visit – bit.ly/First100DaysGuide