Our Comms Spotlight for this week, Muthoni Wahome, started out her career as an intern. Today, Muthoni works as the Communication Officer at Kids Operating Room – a career path that opened up to her after taking a media reporting course. In our interview with her, Muthoni talks to us about her career journey so far and what she does to stay motivated during the challenging times.
---
Can you tell us what you do as the Communication Officer – Africa at Kids Operating Room?
Breathing, if not, often dreaming of how I will drive the organisation's profile – for different stakeholders. I had a mentor who once told me he could write a communication's strategy with his eyes closed (as he had crafted numerous and I laughed it off). Now I'm at that stage in my career.
How did you begin your career journey and what are some deliberate steps you took to develop yourself professionally?
I started off in the newsroom as an intern and I was absorbed after my internship. I worked in the Features department and eventually rose to be an Editor. After six years in the newsroom (with one year school break in between), I felt I needed a new challenge.
For the one year study, I had done a course specialising in media reporting on children. I searched for employment where I could practise the skills or transfer the knowledge – that's how I landed my first job away from the media, as Information and Media coordinator at a children's charity.
As the Communications Officer in charge of 36 countries in Africa, what steps do you take to effectively collaborate and communicate with your team?
Understanding that different countries means different contexts and ways of doing things. This then forms the foundation of all the communications plans.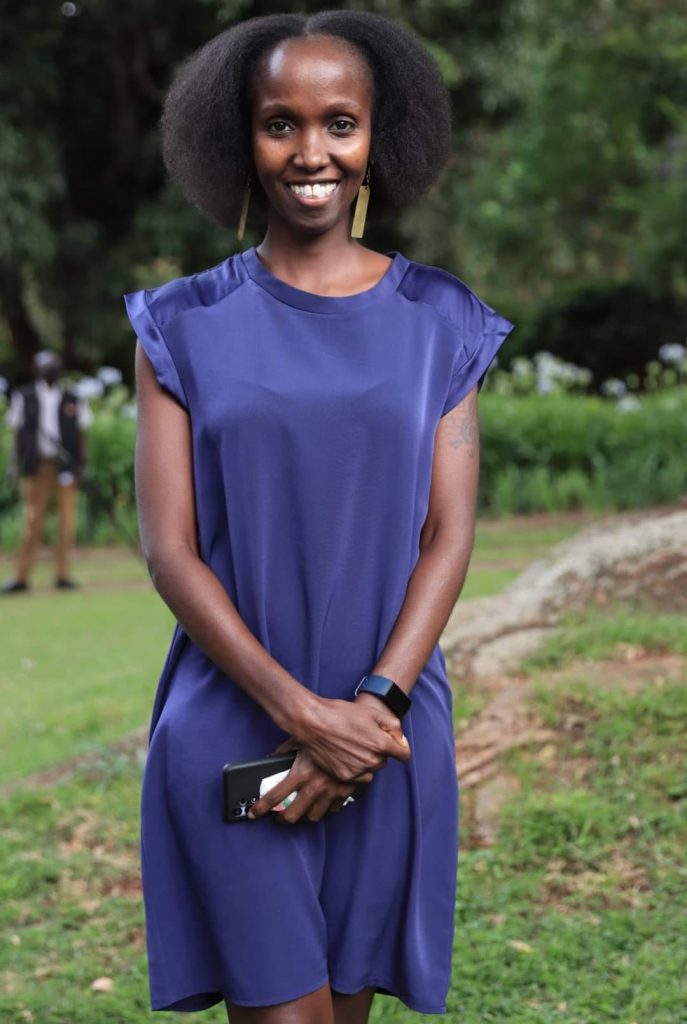 What keeps you motivated on the days that are challenging and hectic?
Foremost, I'm deliberate when selecting the organisations I work for. Of course a good pay is important but values and objectives are also key for me. I'm passionate about human rights, specifically, I'm a champion of women and child rights. This is my motivation. The impact of our work is what drives me.
Secondly, exercising is part of my life. It helps me cope with stress and your usual day to day challenges.
What's the best advice you've ever received from a mentor or peer in the field?
Don't ever feel what you are doing is of less value. Context: This was told to me by one of my bosses and now someone I look up to, Zipporah Musau. One of my beats in the newsroom was running a fashion column. It was (still) considered soft news and not given much "weight" as others such as political writers for example. At some point in my career, I felt like I was not being taken seriously and wanted to switch to writing "academic-like stuff".
Another valuable advice is to never shy away from asking for help. It doesn't devalue one.
If you could have a conversation with your younger professional self, what will you say?
Our five fingers all play different but useful roles. Find your spark and build it.
The Comms Spotlight is a weekly segment where we feature communications professionals across Africa doing amazing work. Want to be featured or know someone we should feature? Send an email to letstalk@thecommsavenue.com.