Last week, the team at Africa Communicators' Exchange hosted a much needed webinar on getting PR into the boardroom. You can bet the conversation which featured speakers from Coca-Cola, Google and Airtel Africa was very insightful.
A lot of important tips and nuggets were shared but we'll share some of our top takeaways from the conversation.
Always make sure you show your value
It is important to show your value as a PR/Comms person and not say yes to everything. You also need to be strategic to ensure that your leaders see you and the value you are bringing to the organization. Here are some tips shared by Bencheikh El Hocine, Strategic Communications Director Africa, Coca-Cola – "Comms has to be in the board room because of what you are contributing. You also need to be strategic about how and where you want the company to be seen so that you can get a seat at the table. You should show how strategic and important you are because without the comms role, they are going to be lost. Always look ahead and be able able to demonstrate value so that you will have a seat at the table."
Understand your role as a Gatekeeper
PR and communications professionals need to understand the role they play within an organization. In Dorothy Ooko's (Head of Communications & Public Affairs, Google Africa) words, "All functions want PR to help them get a story out but our role as gatekeepers of our stories and how we are viewed is to look and advise them appropriately. We need to ask; 'What is the story here? Is this going to tell anything when I pitch it to a journalist? Will it be accepted?' Most times as a comms person, you have to say, 'Sorry, there's no story here. We are not going to go with this' and advise them. I think in giving that advice, they see the impact when you say no. That's an important role we play as comms people – to advise our cross-functional partners and understand where we see the story landing because there is human interest.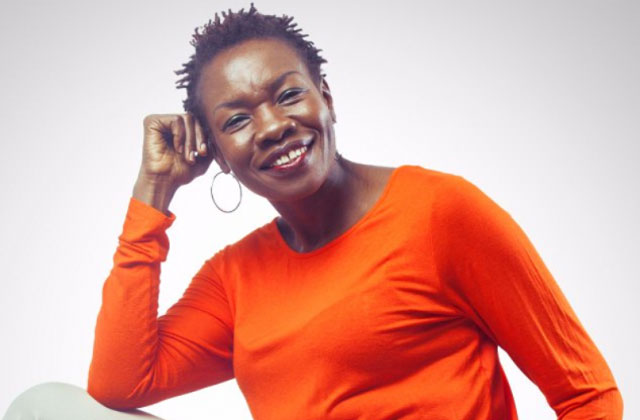 Speak the language of the company
A lot of times, comms professionals do not get invited to the table because they do not speak the same language as those in the boardroom and they are sometimes disconnected from the reality of the company. "Communicators need to be curious – that's number one. Being curious of our immediate environment, internally and externally. In addition, we need to understand the objectives of the organization, making sure to speak her language in other to also align the objectives of communications on the objectives of the business. When you are hired as a comms person in the organization, irrespective of the size, the organization sees a role comms can play which means there's a need. When in the boardroom, you need to make your point. Speak the language and if you can, document it. Show how you can deliver. Before you can be given any importance, make yourself important first.
Be intentional about the use of data
To have relevance, the use of data is important and communicators need to learn how to leverage data to convey the right message to the right audience using the right challenges. Sharing on this point, Nandkishor Buty, Head of Brand Research and Communications, Airtel Africa said, "One piece of information we all agree on that is very important and relevant is how can you package your information in different ways to speak to different audiences? That's also a part of the challenge – speaking to not just one audience but all audiences. When you're talking about sustainability, it should be relevant to a lot of people out there. The way you use the piece of information, the way you adapt it, using the right channels is important. Don't just focus on just what you can gather, know your audience and make sure that your information is aligned with your audience's needs.
To know more about Africa Communicators' Exchange and their upcoming events, please visit their website.