Damilola Orenisile is the Communications Officer at The Comms Avenue.
---
The annual conference held by the National Association of Petroleum Explorationists (NAPE) is one of the most anticipated events in the Nigerian Energy sector and it attracts professionals from various parts of Nigeria. As part of the activities for the 41st annual conference, the Association held a series of pre-conference short courses on industry-related topics. Attending the two-day short course on "Strategic Communications, Crisis and Stakeholder Management in the Energy Industry" was eye-opening for me.
Before taking this course, I had limited knowledge of the workings of the Energy and the Oil and Gas industry in Nigeria. The Energy sector in Nigeria is perceived to be elite and difficult to break into because of its highly specialist nature. I must say that I also had this perception but I gained two important things from this short course on Strategic Communications in the Energy sector – awareness and exposure.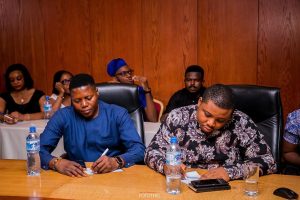 It was truly inspiring to see CEOs, Business Leaders, Communication Leaders, Technical Professionals, and External and Government Relations Leads enthusiastic about and engaged with learning. The tutors for the course took us on an experiential and practical journey that tied the principles of Strategic Communications to the workings of the industry.
Day one was mind-blowing and featured sessions with Tunbosun Afolayan, an IABC-certified Strategic Communicator and the Co-Founder of Pro Ally; Dr Beryl Ehondor PhD., a Communications Consultant and an academic in the field of Communications; and Filipe Barata Pereira, Managing Director, CARMA, a global media intelligence service provider.
Day two featured a fantastic session with Sola Abulu, Principal Consultant at Sola Abulu and Associates and a fireside chat with Andy Odeh, General Manager, External Relations and Sustainable Development, Nigeria LNG; and Adesola Adebawo, General Manager, Government, Joint Venture and External Relations, Heritage Energy Operational Services Ltd.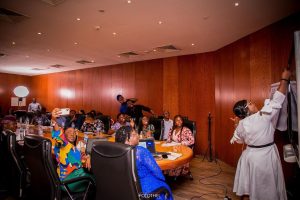 While there were many insights shared, here are my key takeaways from this short course:
1. Stakeholders are crucial to the success of any business in the Energy sector
Stakeholder management is important for businesses in general but in the Energy sector, it comes with a sense of urgency because stakeholders can be the difference between an issue and a full-blown crisis. The internal and external stakeholders have to be familiar to practitioners so that they can be effectively managed.
2. Crisis Communications must be prioritised by organisations in the industry
Crisis Communications in many cases is not considered until there is a crisis but we had a live crisis simulation during the session with Sola Abulu on Crisis Communications and the consensus was that a crisis team needs to be prepared and trained ahead of crises to manage them properly. The high-risk nature of the industry means that crisis will always come but this provides an opportunity for Communications professionals to demonstrate their value to their organisation.
3. Communications professionals in the industry have to understand the business
The highly technical nature of the Energy industry demands that Communications professionals have a deep understanding of the business to effectively communicate with internal and external stakeholders. Communications professionals have to break down complex industry concepts to various stakeholders to build a proper connection with them.
4. The Nigerian Energy story needs to be retold
Tunbosun Afolayan emphasised the need for a retelling of the Nigerian Energy story in her session. While stories of vandalism, oil spillage and gas flaring dominate the news, there are more stories to be told beyond this. There are CSR projects and innovative solutions that are not known by the world because these stories are not told by the organisations behind them. This leads to a situation where the negative news is so much more than the positive, even when reality might be different.
5. The power of the Media cannot be overstated
The Media landscape around the world has changed because of Media Convergence and Social Media. There are now many lines that must now be monitored by businesses to manage the narrative about their operations. Organisations in the industry need to pay more attention to the Media and their brand because it will protect them long term.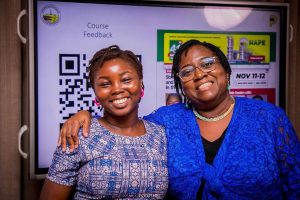 The fireside chat with Andy Odeh and Adesola Adebawo left me feeling awestruck at the influence and power that Communications professionals have to not only manage reputation but also to save organisations from financial loss. They both emphasised the need for industry leaders to take Strategic Communications seriously and their recommendations were backed up by real-life experiences.
The NAPE short course on Strategic Communications exceeded my expectations. It was a bridge between Strategic Communications and the Energy industry. I look forward to more organisations and industries publicly and practically emphasising the need for Strategic Communications in their operations.