Victoria's career journey hasn't been a conventional one. Starting off as a journalist focused on finding business deals in Arabic newspapers, she has worked as a community trader and launched a few businesses before starting her own agency in Lagos, Nigeria. Currently, Victoria is the Founder and CEO of No Filter PR, an agency focused on helping African Tech startups. In our interview with her, Victoria talks to us about her unique career journey and experiences as a PR professional working within the African continent.
---
Tell us how you began your career in Communications and how you've grown as a professional over the years.
I tried my hand at a few different (albeit related) industries before I entered the Communications (PR) field in 2018. After I studied Arabic language in the Middle East for a few years, I worked as a journalist for a London-based market intelligence company. It was similar to a Bloomberg terminal subscription but exclusively looked at mergers and acquisitions, IPOs, joint ventures, and other financial news. While I was primarily hired to read the Arabic language papers to look for deal flow in Qatar and a few other Arab countries, my editor also assigned me to sub-Saharan Africa as a region. This was in 2011/2012, so it was the time of the super commodity cycle, and African economies were booming. I looked for deals in Nigeria, Kenya and Ghana by reading the local newspapers. That's when my interest in Africa was first sparked. 
After a year and a half, I saw the writing on the wall in journalism (a difficult and not particularly well-paid profession) and took up a job in agricultural commodity research at Ecobank based in Abidjan, Côte d'Ivoire. For three years, I wrote supply and demand reports for cocoa, coffee, cotton and other 'softs'. I worked with the media frequently and was interviewed by Bloomberg, Reuters, and Jeune Afrique on commodity trends. After being a journalist for a stint, I was now on the other side of the table. My work at Ecobank shaped me immensely: I learned the basics of research, got to travel across the continent (Mali and DRC were highlights) and presented at top industry conferences. In 2016/17, I launched my own commodity consulting business. It didn't work out well, so I later jumped into commodity trading. I was a square peg in a round hole: I found out I wasn't particularly commercial or had the stomach to deal with the messy realities of trading cocoa beans and cashew nuts.  
In 2018, I stumbled upon an ad for a media relations job at an African tech-focused PR agency. Although I lacked a traditional profile, I applied anyway as I knew I had the writing, research and media skills. Plus, I was fascinated by tech startups and wanted to transition into the industry. Fast forward five years, I now run my own African tech-focused PR agency, based in Lagos, Nigeria. 
My career as a Communications/PR professional has been the road less travelled. My background might seem unusual, if not downright weird. However, my strengths in research and writing have been a huge advantage. My focus on local context in my PR work for clients has helped to differentiate my agency from other providers.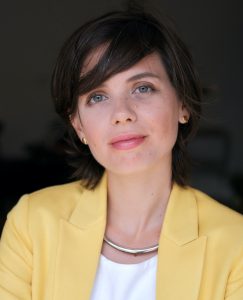 Why did you decide to start No Filter PR and how has the journey been so far?
I decided to launch No Filter PR after cutting my teeth in the industry for a few years. It was early 2021. I had left my PR job as an Account Manager/Head of Media Relations six months before; I was doing some freelancing and started work with my now anchor client, Daystar Power. The principal reason why I wanted to run my own shop: I wanted control over the clients I worked with. I like clients who are open, responsive, and passionate about the problem they're solving. (It also helps to avoid working with potential trainwrecks of clients who don't understand the difference between PR and marketing!) 
As for the journey, I'd say: so far, so good. No Filter has served more than 20 clients and secured more than 210 pieces of editorial coverage. More than 80% of my leads are from referrals. Clients are very happy to recommend us. 
We are a small but growing team: we have a junior associate based in Nairobi. We also work with many contract writers. I'm looking to hire more account managers in the next 6-12 months. 
In your experience, how does Communications directly impact the Tech industry?
Communications impacts just about everything in the tech industry. From hiring to securing investment to selling your product, a target audience (talent, investors, customers) won't know you exist unless you communicate. Obvious but it is worth stating. However, the reality that we face as PR/Comms professionals is that our work and contributions are often overlooked when operations are running smoothly. It's only when there is a crisis situation that startup executive teams – as well as tech watchers – sit up and realize the value of a sound Communications plan and response. 
For example, earlier this year, there was a Nigerian fintech that was reported to be shutting down after it laid off a dozen employees. It turned out that this was incorrect – the co-founders claimed later that the journalist had misinterpreted an email sent to staff. It clearly showed that the company didn't have any Internal Communication plans for when/if the media reported on its layoffs nor did it know how to engage productively with the media when it got the story wrong. What was easily preventable spiraled out of control into the worst situation: people thought the company had shut down. I can't even imagine the phone calls the founders had to field! If they had a Communications/PR team who could have advised on a Crisis Comms response and liaised with the media, they would have avoided this situation. 
Can you share some highlights from your career journey so far?
Besides launching my agency, I'd say building relationships with leading reporters on the continent has been an ongoing highlight. Over the years, I've secured placements for clients in the FT, Economist, Bloomberg, Reuters, BBC, and Quartz, among others. It's very satisfying when you know a journalist's coverage and beat so well that you can send them a tailored pitch and know they'll love it. I still get an adrenaline rush when a top journalist says yes to a pitch.
Specifically, I'm proud of a pitch for a trend story that landed coverage in Bloomberg and Reuters. I was chatting with the Daystar Power team, and the Nigeria head casually mentioned that they were seeing three times the normal amount of sales leads. This was March last year, and diesel prices had shot up 200% due to the Ukraine war. And Nigerian businesses were really struggling. From that one nugget, I pitched both newswires who ran the story immediately. Reuters even sent a camera crew to film Daystar's largest ground-mounted solar projects in Badagry for a video segment that accompanied the piece. Though it was a trend piece, Daystar featured prominently in it. The Daystar co-founders were thrilled. 
Tell us about a campaign or project that you've worked on that still stands out to you.
In 2021, I created a 3-part multimedia series for MFS Africa on Togo as a trade hub in the region. As a fintech company that integrates mobile money wallets across the continent, MFS Africa cares deeply about making borders matter less in Africa. They want to make it easy to send money across the continent to unlock opportunities.
Given their company mission, they were interested in branded content that told the story of borders in Africa and how they were artificially created. We picked Togo as it is often eclipsed by its bigger neighbours, Ghana and of course, Nigeria. Yet, it has an interesting history: it's been a former colony of Germany, Britain, and France, and Lome is one of the new cities that is located on an actual border. Working with a fabulous videographer and photographer, we spent over three weeks in Lome to film. We spoke with Nigerian traders in Lome's largest market, Burkinabe truck traders, Ghanaian fishermen, and a Togolese school owner who started out in Lome hawking meat pies in the market.
In the end, we created a website with three long-form articles, mini-docs, and original portraits. I stretched myself on the project, but it couldn't have come out better. 
What advice would you give your younger professional self?
I'd give two pieces of advice: 
1. Perfect is the enemy of the good. I am a perfectionist at heart and hold high standards for my work. I'd tell my younger self to shoot for 80-90/100 in terms of quality and get it out the door. In Public Relations, it is important to split your work into 'easy wins' (SEO-optimized blog posts, 2nd or 3rd tier media placements, speaking slots at regional industry conferences) and stretch goals (landing coverage in a tier 1 like CNN or the FT). 
2. Plan, plan, plan. Planning is not a strength of mine. When I had 3-4 clients at No Filter, I could wing it. But the juggling act for my time was getting complicated, and I was feeling burnt out. Last year, with the help of my now husband, I created a spreadsheet that broke down deliverables per account, estimated hours to execute each task, and the person responsible for executing. That made my life MUCH easier.