Raphael Beinamwin is our Comms Spotlight for the week. With over 12 years' experience in strategy and media planning across Ghana, Nigeria and the West African sub region, Raphael started his career at Media Reach OMD. He has also worked for WPP's MEC (SCANAD) serving as the Media Director and head of strategy for Vodafone Ghana. He currently works with PHD Media and is the Business Unit Director, Strategy & Planning overseeing strategy and client service for Unilever, MTN and Diageo. In this interview, he talks to us about his journey so far and his secondment role in Unilever which ended in August.
---
Can you tell us what you did in your secondment role as West Africa Media Manager at Unilever?
During my time at Unilever, my role was basically to ensure all the Unilever West Africa markets have leading-edge media channel agency partners with an appropriate structure and sufficient resources to effectively manage Unilever's communication investment. I also had to ensure the effective implementation of communication planning and increase partnerships across markets by finding beneficial partnerships that grew the Unilever brands.
Tell us about your early career days as a communications professional. How did you begin your journey? 
I started my journey from Mediareach OMD, where I learnt all the necessary and important skills required to grow in the media communication industry. Coming from a tourism background, I had no communications or media experience. Hence, I had to start my career from scratch by learning and ensuring that I applied everything I learned. OMD was definitely an important place for a career start due to the abundant wealth of knowledge, both locally and internationally, which was available for me to tap in to. I am also grateful to have had mentors in and outside the business who I could look up to for mentoring. I would say my journey was quite the comprehensive education needed to understand the role of comms in marketing.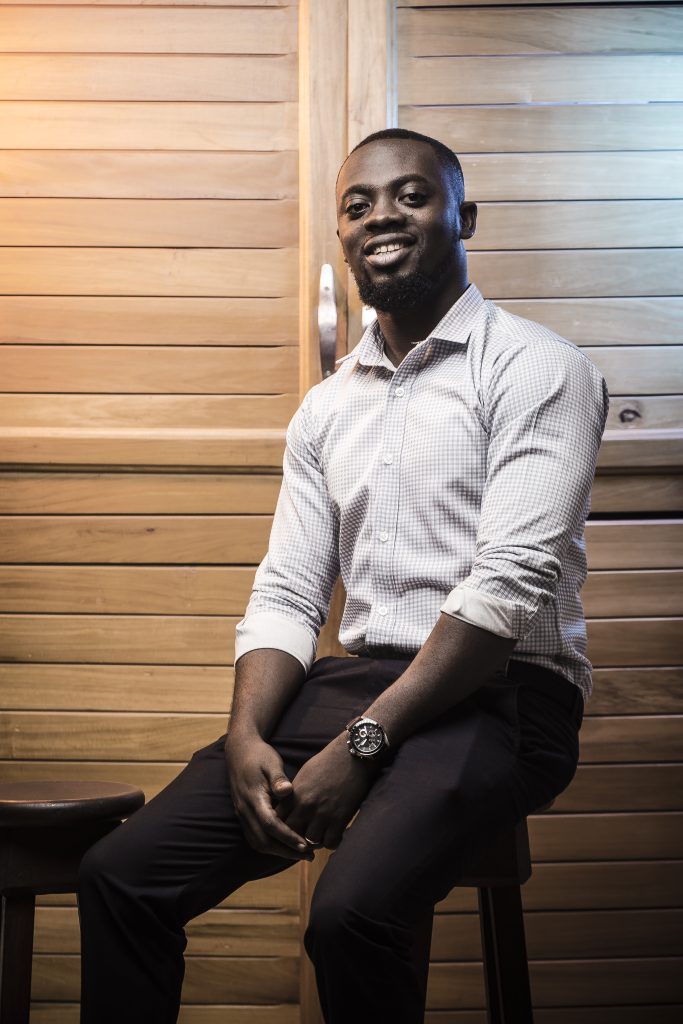 What are some deliberate steps you took to grow professionally?
First would be the ability to learn, learn and learn. The industry keeps evolving and what you think you know becomes obsolete the moment you stop learning. So for me, ensuring that you learn not only from your industry but from the world at large is something that's been helpful to me.
Learn from mistakes and wins of others. Every opportunity is a teachable and learning opportunity you can gain from. As you learn, notice which details actually change how you think.
Can you share some highlights from your career journey so far?
I think a highlight reel for my career so far would actually be about the great minds I have been able to work with and for and how much they have impacted my career. From my early days mentors to being a mentor myself to other young practitioners, I would say its the full circle moment for me…being able to impact others as I was impacted.
What improvements would you like to see in the practice of Communications in Africa?
Use of data and insight. There is a significant lack of data and insight needed to understand what we do as well as the impact that is delivered from our communication works.
We need to find better and improved ways of measuring our inputs. It doesn't have to be what or how its done in the West. We can scout for solutions that work for us and for you. That way, we are able to command the needed respect and acknowledgement of the role and impact we play in every facet of our work.
What advice will you give to your younger professional self?
Don't fear failure. Failing is a part of the growth process and know your worth and your skillset, even if it's limited. Observe more, talk less. Persistence is important, and so is focus. Patience is needed, but not always. Reply but after you sleep on it. Don't underestimate anyone. Honesty and transparency are parts of the solution. Help to be helped.