Even with a background in Computer Science, Communications was an obvious choice for our Comms Spotlight for this week. Meet Olufunmilayo Ajala, a Communications Advisor with a background in Journalism and a passion for social impact and change. Her career has also led her to explore the field of Government Communications. In our interview with her, Olufunmilayo walks us through her career journey so far and shares her experience practicing Government Communications.
---
How did you begin your career in Communications? 
My journey in Communications started when I saw an advert in the newspaper for change agents. The name of the company was not stated in the advert. The period was about 14 months post-NYSC for me. I joined AIESEC while in school, and as an 'Aisecer', you want to change the world. This prompted me to apply for the role in the advert.
By the time I went on to do the interview, which was tough, there were 13,000 applicants, and 90 candidates were finally selected. The company was Timbuktu Media, the publisher of NEXT newspaper and 234next.com (the online version). Dele Olojede, the first African Pulitzer prize winner, was the publisher and CEO. I was a rookie with a Computer Science background thrown into Journalism. All the rookies were assigned desks, and I got assigned to the online desk because of my Computer Science background, which came in handy when I learned how to use the proprietary Content Management System (CMS) software that the newsroom used.
Looking back to my childhood, I had always loved to read; I was the chief debater for the debate club in my primary school and went on to join the Press Club as a Newscaster in the early years of my secondary school. It was realistic to expect that I would eventually end up in Comms.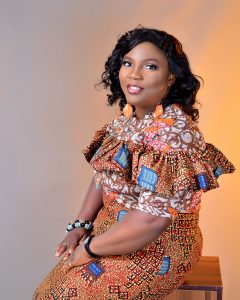 What deliberate steps have you taken to grow as a professional over the years?
I always look out for courses and fellowships to develop myself, but more importantly, I ask questions and learn from others. While in the newsroom, I got selected for a fellowship at the International Institute of Journalism (IIJ), Berlin. The lessons from this fellowship helped me develop strategies which were implemented in the newsroom when I returned. I also did a video editing course at PEFTI to learn how to edit videos, one of the many skills needed on the online team. While in Government, I attended courses and conferences outside the country and took classes online.
Can you tell us about a campaign or project you've worked on that still stands out to you?
The project I worked on that still stands out is the Oral History project I produced in 2020 in Ekiti State. It is titled "Itan Arugbo", which means "Stories of the Elderly", called "Memories of the Living". The Oral History project had 72 adults, nominated by community members, aged 70 and above, given makeovers. Clothes were made for them. They were also made up, and we did a portraiture for everyone. It was a fantastic project filled with tears, smiles, dance and prayers. I learnt a lot of life lessons, but more importantly, that an act of kindness with no hope of reciprocity goes a long way in making people happy and putting smiles on people's faces.
What is a major challenge you've faced on your career journey and how did you overcome it?
One of the significant challenges is meeting loads of deadlines that stretched me. I was lucky to have a team that understood what the job takes when many deadlines are approaching.
The other will be making do with whatever tools are available to produce quality work. Communications is one area that must be prioritised, especially in this era. Excellent documentation and storytelling can be achieved with the necessary tools in any organisation or government parastatals.
Tell us a bit about your experience practising Communications in Government.
Communicatons in Government starts with understanding your immediate boss, the Principal Officer. Sit with your principal to outline the goals and objectives of their tenure in office. The outputs will help you tp develop a strategic communication plan using a 360-degree approach.
I came from a corporate environment where my employment letter has job roles with KPIs and deliverables. In Government, I had to set my KPIs and deliverables based on the goals of my principal. Everything you read on social media is one part of the story. As a Communications Advisor, the things you or your principal respond to, when you respond, and how you respond, all matter. Sometimes, silence is the best response, especially regarding Crisis Management.
What advice would you give your younger professional self?
I will tell my younger self to learn how to balance the work and putting herself out there. Network in an impactful way because you will need it in the future. Be less of a workaholic.