Mndeni Mthabela, a Communications Consultant at Jewel Starfish Foundation, an organization of Her Excellency the Vice President of Liberia is our Comms Spotlight this week. His passion for communications began in high school and in this interview, he shares his rich experience in the field since then to what it looks like today. Mndeni also speaks about what excites him about Communications, how he overcomes the challenges that he faces and the professionals that have impacted his career journey.
What do you do as Communications Consultant at Jewel Starfish Foundation?
The Jewel Starfish Foundation is an organisation of Her Excellency, the Vice President of the Republic of Liberia, Chief Dr Jewel Howard-Taylor. The Foundation provides access to education for over 2,000 girls in all counties of Liberia as well as other countries. I have been actively serving as the Communications Consultant for the Foundation since June 2022. Upon joining the Foundation, I was tasked with drafting communications, social media policies as well as communications strategy.
My role entails managing all communication platforms within the Foundation. Ensuring that all information of the Foundation is accurate through liaising with various stakeholders is one of my core responsibilities. Another one of my core responsibilities are ensuring that all information on the website gets updated, as well as assessing methods of improvement for the website displays. Her Excellency Vice President Howard-Taylor often participates in my planning process for campaigns and programmes.
I also create and distribute content for all social media pages and attend to all queries. My role also entails drafting presentations on respective programmes for various stakeholders with whom the Foundation engages. I take measures to ensure that the Foundation's image remains positive, by means of displaying transparency and releasing information to the concerned public. Issuing of public statements and media releases is another one of my many important duties.
Being the only Communications Consultant within the Foundation, I must dedicate my time and diligence to set and meet deadlines, thus ensuring that I constantly produce a high standard of work.
How did you begin your career as a communications professional?
Communications has always been in me since my high school years. In my final years of high school, I was tasked with the duties of handling Public Relations issues of the student representative council as I was elected Vice Chairperson of the Public Relations Committee.
Post high school, the passion grew stronger when I established an online poetry club as well as a blog in which I used to write articles based on current affairs.
Professionally, my career kicked off in 2016 as I was appointed Communications Assistant for Tael Media. In my role, I assisted the project manager with communications aspect during the campaigns which we carried out for US/Aid and the National Department of Health. During that period, I travelled excessively as he carried out activations highlighting illnesses.
At that time, I compiled reports of the activations and performed photography services of which the footage was submitted to US/Aid and the Department of Health. The role demanded of me to liaise with all stakeholders involved for report writing which sharpened my communications skills. During that period, I was still young in university doing my Communications Sciences degree. It was then that I realised communications was my true passion.
Shortly thereafter, I established The Leaders Magazine which was a current affairs magazine focused on engagements carried out by heads of states and governments. The Leaders Magazine reached a global audience as it reached the hands of Presidents of Nigeria, Zambia, Zanzibar, Ghana and Mauritius. My funders secured me interviews with Prime Ministers, Ministers, Ambassadors and High Commissioners. Former President Jacob Zuma and the late Mama Winnie Madikizela Mandela were once audiences of the magazine. The King of Eswatini and American Senator were amongst the high profile leaders who received copies of the magazine.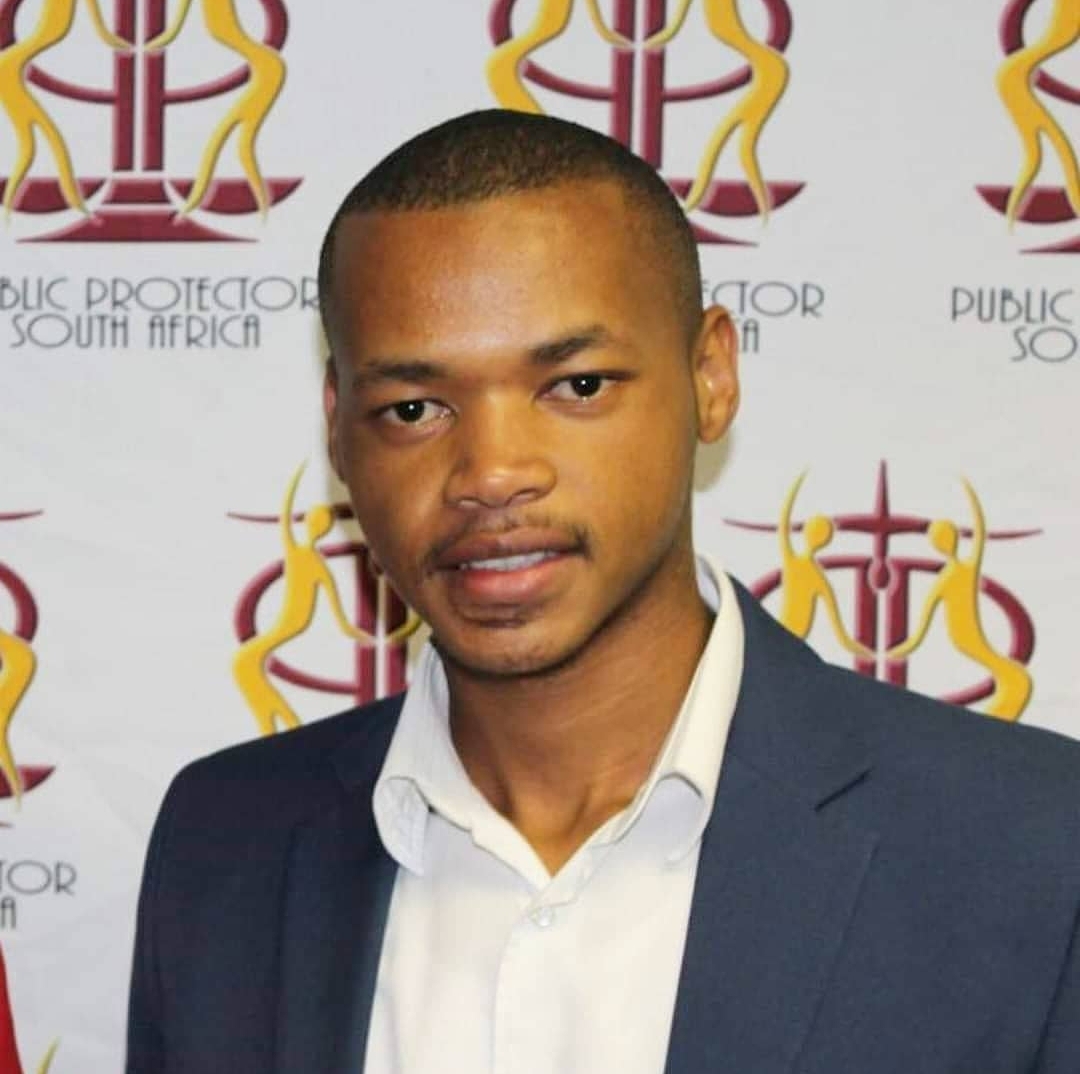 What is your favourite thing about working in Communications?
Communications plays a key role in the public image of organizations and notable people. Since my childhood years, I have always been curious about why and how things are around my environment. Communications affords me the opportunity to play my part in the building and maintaining of the public image of a public representative or an organization. I can tailor communications for organizations and notable people for when dealing with various stakeholders. With communications being such a dynamic field, my opportunities are unlimited which exposes me to a large scale of fields to delve in.
During my six years in the communications field, I have worked in a communications agency, political party, aviation institution, media and NGO. Having worked in fields so different from each other has encouraged me to also learn more about those fields.
Being a communicator demands that one understands the full scope of the field of work they are in. Doors for opportunities are limitless for a communicator which is why I enjoy being in this field.
What is the biggest challenge you have faced on your career journey and how did you overcome it?
Each day can potentially be a challenging one when you're in the communications space. This is also influence by the type of organization you're working for, or the status of the principal you have. The greatest challenge I faced was during my term of office working for a political party. In the political party I was the Communications Officer working with the Spokesperson of the organization in the province.
At the time I was not yet matured when it came to social media. There weren't any social media policies which guided us. For that reason, I often found myself in hot waters for being too open about some information pertaining to the organization. By luck, my incidents were always quickly noticed hence I managed to wiggle my way out of potential disastrous consequences which would have impacted the political party.
Shortly after the first few incidents, I paid attention to how much and how I shared information to the media and public. It became a priority for me to not just capture content and release, but to firm through what was on the table prior to officially releasing.
Who are some of the professionals that have impacted you in your career journey?
The likes of Bongani Majola, Dr Bongani Ngqulunga and Tyrone Seale have all inspired my journey in communications in many ways. Each of these prominent people served as Spokespersons to Presidents Jacob Zuma and President Cyril Ramaphosa.
During their tenures in office, I was privileged to meet and engage with them on many occasions. I got to experience first hand how they carried themselves and communicated for their principals. They all put me into confidence that I too would become a great communicator as I always put in effort to show them my magazine which I was running at the time. They all afforded me opportunities to engage the Presidents, which always happened after an engagement of the presidents prior to them departing for a following engagement.
What I saw as a mere magazine, they all saw a great vision for it as they indicated that it could reach beyond the South African borders. Indeed that did happen as some foreign presidents and other government officials received copies of the magazine which I handed over copies to them in person during their visits to South Africa. All these communicators guided my learning experience in communication through recommending sources which they felt each communicator needed to be aware of.
If you were to give your younger professional self advice, what will you say?
There are dozens of lessons which I have learnt along the journey. One of them is that I would encourage the younger professionals to read more. The communicator I was did not read much but enjoyed reading more. There are some incidents which took place and often become topics in major events I attend which sometimes takes me out of the conversation due to not having read details of those respective incidents. Often I would struggle to fully apply my mind into the discussions without having done sufficient research on the topic on the table.
I understand now that one must read thoroughly. Each and every incident which comes into public attention, one needs to ensure that they understand the magnitude of it and have some solution views on the topics.