Our Comms Spotlight for this week is Mandlakazi Sigcawu. A Corporate and Public Affairs Executive at Isuzu Motors, Mandlakazi has expertise in aligning communication objectives with the corporate values and goals of an organisation. In our interview with her, she talks to us about her journey so far and shares insights on how communicators can continue to add value within their organisation and achieve results. 
---
Can you tell us what you do as the Executive Corporate and Public Affairs at Isuzu motors?
In my role, I oversee the development and implementation of the company's overall corporate and public affairs strategy. I am responsible for leading a very dynamic team that's tasked with creating content for our various stakeholders as a business, including our internal, dealer and external stakeholders. I also oversee the implementation of our sustainability and CSR initiatives to ensure they are aligned with our core values.
You've centered your career on Diversity, Equity, and Inclusion efforts. How can communications professionals incorporate this into the work they do?
I believe Diversity, Equity, and Inclusivity should be the key principles that guide us as communications professionals. We operate in dynamic environments that are influenced by diversity and change is a constant. Monitoring both your internal and external influences continuously requires agility and flexibility to be proactive and responsive as a support function.
It is important to understand the interests of your audiences and their preferred platforms for information. As communicators, we have had to ensure we move away from what I've termed 'pop-up PR' but drive initiatives that align one's corporate values with the respective stakeholders and aim for a positive long-term positive impact to the communities in which we operate. This approach builds brand affinity with your customers and consumers, who ultimately become loyal to your brand due to the shared values.
Can you share some of the key lessons you have gained from your professional journey so far?
If there was ever a time the relevance of communication in an organisation became elevated, it was during the Covid-19 pandemic. Many companies have come to recognise the benefits of a well-resourced and managed communication department. Leading brands understand PR is a long game which requires continuous maintenance of relationships with all stakeholders. It's these relationships that come in handy during a crisis.
Each and every role in your career journey prepares you for your next. Value the exposure and hard lessons along your journey because they will put you in good stead as you progress in your career. My professional journey, spanning from journalism, entrepreneurship, public sector and corporate has provided me with diverse work experiences which today enable me to adapt and thrive in any environment.
Do not venture into the communication profession if you are looking for a 9-5 job. I have lost count how many times I've found myself in a quick huddle either after hours or on a Saturday morning to address a possible negative article that might be published in a Sunday newspaper.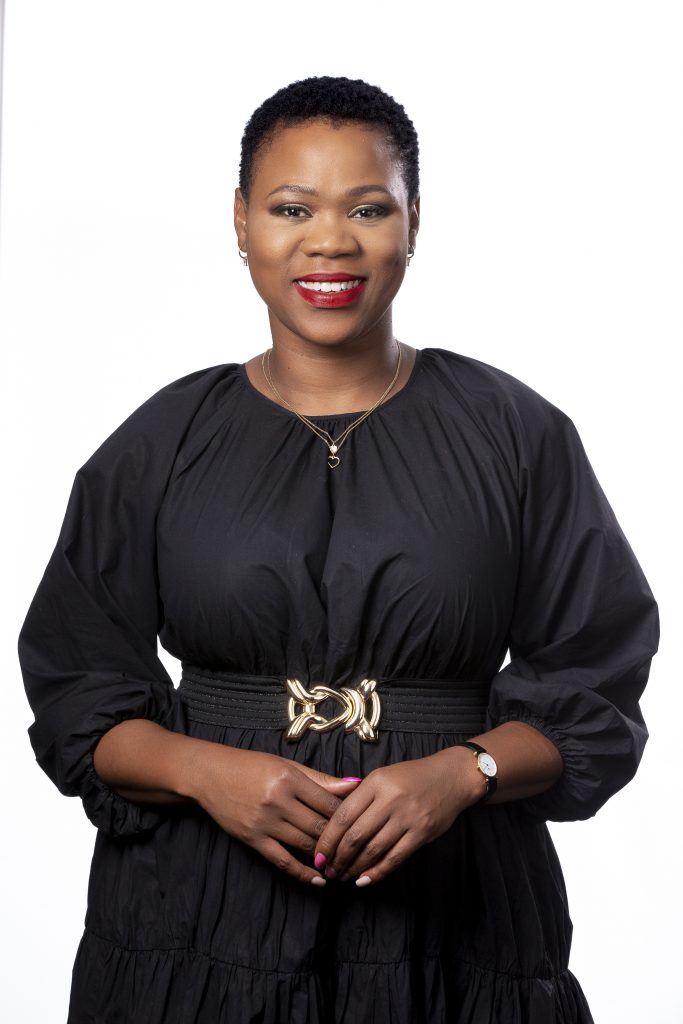 What challenges have you faced in your career so far and how have you overcome these challenges?
I thrive in an environment that is conducive to creativity and innovation. So, I tend to lean more towards developing creative and bespoke campaigns to ensure there's measurable returns on investment. This sometimes poses many challenges in environments that are more focused on the textbook approach and resistant to change.  Being a game changer requires one to have a thick skin and be able to take constructive criticism.
We saw a shift towards communication on the onset and during the COVID-19 pandemic. As communicators we were tasked with developing educational and engaging content for diverse audiences and platforms. The challenge with this pandemic was it was the first of its kind and it was important to ensure we utilised credible sources of content.  It soon became clear the strategic role of communication as organisations swiftly shifted towards survival mode.
As we return to normalcy, let's ensure the communicators retain their seat at the table.
What are your top tips for managing a communications crisis?
Firstly, the best approach to preventing a crisis is to make ethically sound decisions from the word go. If you should however find yourself in a communication crisis, DO NOT LIE.
A good starting point is to interrogate all the information and ask questions to the right people. Once you have all the facts before you, develop a plan that addresses what is most important to your stakeholders.
Remember, not every negative tweet requires a response; however, monitor it closely. Once again, do not apply a template approach because no one crisis is the same. Every crisis poses its own unique challenges and therefore requires fresh thinking and tactics.
What advice will you give to your younger professional self?
Be bold enough to develop and share your big ideas because they are achievable. Don't be boxed by job descriptions, they might just limit your creativity and brilliance. Timing is everything so do go for those low hanging fruits while you implement your long-term strategies.
The Comms Spotlight is a weekly segment where we feature communications professionals across Africa doing amazing work. Want to be featured or know someone we should feature? Send an email to letstalk@thecommsavenue.com.