A versatile communicator, Lamech Mutava's work requires him to travel across the continent to tell impactful stories, leveraging on his skills as a writer, photographer and filmmaker. With a thirst for knowledge and a passion to create new things, Lamech shares his journey in communications with us and his growth over the years.
---
Can you tell us what you do as the Regional Communicator for Diakonia Africa?
I develop and implement communication strategies that aim at increasing the recognition of Diakonia's work in Africa while boosting support and engagement from the stakeholders and donors. My work involves traveling across the continent to cover and document Diakonia's work as a writer, photographer, and filmmaker – producing content for advocacy and fundraising.
Simply, I tell Diakonia's stories of change from Africa to inspire change – where the lives of millions of vulnerable people are improved and for the fulfillment of their rights to live a life in dignity. I also manage social media platforms and train staff and partners on how to communicate better and tell impactful stories. I am based in Nairobi, Kenya, and support 9 country offices.
How did you begin your journey in communications and how have you improved yourself over the years?
The never-ending desire to create something new is one of the most consistent peculiarities I identify with. Knowing who I was – understanding my personality and identifying my skills, abilities, and desires was a significant basis of the person I'd become. Way back in high school, I wanted to be a journalist produce films, and travel the world, at least. I thought it would be a "cool" thing to do. I led and trained Drama and Music clubs at KCA University. I wrote plays, choral verses, and music for these clubs. The most outstanding contribution was writing the University Anthem which got me the University's Founders Award.
I, however, joined the University to pursue accounting as advised by my parents, you know how parents do it. I later got an opportunity to work as an Accounts Intern at Sarova Hotels but in three weeks, I knew I did not belong there. I found a way to switch departments and join Marketing & Public Relations after submitting a request to the Marketing Executive. I started going back to my roots. I then decided to major in Marketing, and later joined United States International University-Africa to pursue a master's degree in communication for development.
The two main positions I have held during my communication career did not exist before. This means I had to be all-rounded to write and implement communication strategies. Therefore, I had to learn how to carry out the various roles of communicators. A sure way to improve is oneself is learning continuously. Learn every day!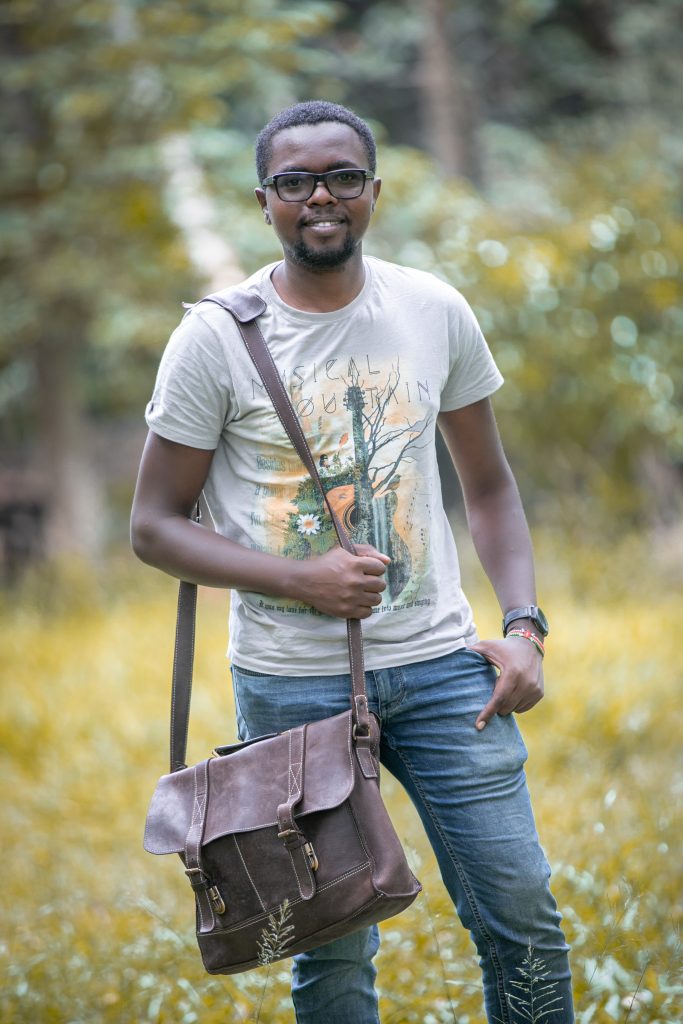 Can you share one major challenge you have faced in your career so far and how you overcame it?
Starting from scratch can be both exciting and challenging. As I have mentioned, I have held positions that did not exist before, therefore, I was required to establish functional communication units. We all feel uncomfortable when the change (I was the change) knocks at the door. Change is, however, so constant that we learn how to adapt.
I have been lucky to join and work with agile teams in organizations with clear strategies and structures. They supported and embraced my ideas even when some were demanding and off their job descriptions. The strategy I used was to show them how they'd benefit from these initiatives while contributing to the overall goal of the organization. It worked.
What do you love most about working in the communications field?
I love creating new things. The process of conceptualization and making ideas come to life excites me the most. I enjoy producing visual stories that inspire action and contribute to efforts that change the world and improve lives. Communicators help accelerate the mission of organizations, therefore, doing what I love most includes working with or for a cause dear to me.
Which professionals/ mentors have greatly impacted you in your journey so far and how?
I have worked with very supportive directors, who became my mentors. Over the years I have honed both leadership and organization skills from these executives. I listen more, prioritize better and constantly align my ideas with the overall strategic goal of an organization.
I admire Larry Madowo, Tyler Perry, and Oprah Winfrey as professionals. I have learnt a lot from them especially scaling up and believing the value of dreams, thanks to the internet. Of course, we have not yet met.
What professional advice will you give to your younger self?
Be courageous, curious, and always believe everything is possible. Professional success will require choosing discipline over motivation, and excellence over passion. Read widely, be better every day, and always know it is up to you. Leave a mark.
The Comms Spotlight is a weekly segment where we feature communications professionals across Africa doing amazing work. Want to be featured or know someone we should feature? Send an email to letstalk@thecommsavenue.com