We're going over to Ghana today to bring another insightful Comms Spotlight feature. Our spotlight is on Joscelyne Ahiable, Communications Manager at the UK- Ghana Chamber of Commerce, a trade association which promotes bilateral trade between the UK and Ghana. She has spent most of her burgeoning career as a communications professional in the education sector and fast-moving consumer goods industry, where she has led the execution of the communications agenda.
Talking about how she has progressed through her career, Joscelyne says that she simply "followed the crumbs." Wondering what that is all about? Then you need to read the full interview! Watch out for the useful tips she gives to every communications professionals.
---
Can you tell us what you do as the Communications Manager at UK- Ghana Chamber of Commerce?
There are the typical outbound/inbound PR duties such as liaising between the UKGCC and its publics, specifically the media and the general public and doing a ton of writing that include press releases and newsletters inter alia. Moreover, I manage all 10 of UKGCC's social media platforms, produce webinars, and co-manage our website in addition to managing a design and production unit which requires me to produce pieces of visual communication from conception to publication.


How did you begin your journey in communications and how have you improved yourself over the years?
I followed the bread crumbs, but unlike Hansel and Gretel, I ended up in Communications instead of a deliciously-disguised witch's hut. 
By following the bread crumbs, I mean my talents. I started drawing very early on, and I would read anything and everything growing up. My appetite for it was insatiable. I discovered around my pre-teens that I have a talent for writing so I started writing poetry, then short stories and novels. It was around that time that I discovered CNN. I know for a fact that I annoyed my family because I would stay up till dawn watching CNN. Christiane Amanpour was my hero. Remember that report (from Beirut, I think) when an explosion went off behind her? She flinched but continued her report. My impressionable mind was blown…no pun intended. I went like, 'yeah, I NEED to do that'. So I ended up in the Ghana Institute of Journalism where I majored in Journalism.
But like I said, I followed the bread crumbs and they led to Communications instead, which works for me, especially in my current role, because I get to thoroughly apply all my skill set with more room for improvement.
In your opinion, what can communications professionals do to make their work valued within an organization?
Be versatile for yourself and if your organisation benefits from your versatility, that's a plus for you. Comms budgets keep shrinking as companies look to cut costs and concentrate on their core business; some are gambling with communications, calling on it when crises have to be managed or press releases have to be sent out. They are, therefore, more likely to cut out PR departments, in favour of keeping a PR agency on retainer instead. Such companies are simply not interested in your big ideas if they are not immediately resulting in maximising their profits.
This means you are expendable. Everyone is. It's nothing personal, just business but while you are there, it will behove on you to explore every talent and hone it into an expertise and offer these.
Be integral. So, you're versatile now. That's great! Communications underpins every role in an organisation. So, look inside your organisation and see how you can push its agenda by supporting the delivery of tasks within these key roles. PR is not only outbound.  Some of your key publics are sitting directly across from you in that open-space office and they might need your skills. They seldom check the news to find out what you've been up to. If you are not on their radar, then you are irrelevant.
Chronicle. Chronicle. Chronicle. Remember to chronicle everything, keeping meticulous track of your wins and assists and how these have impacted the business. I love the NBA. They keep stats for EVERYTHING. It's all part of being prepared and keeping you on top of your game…literally, so you can prove just how invaluable you are at the next assessment meeting.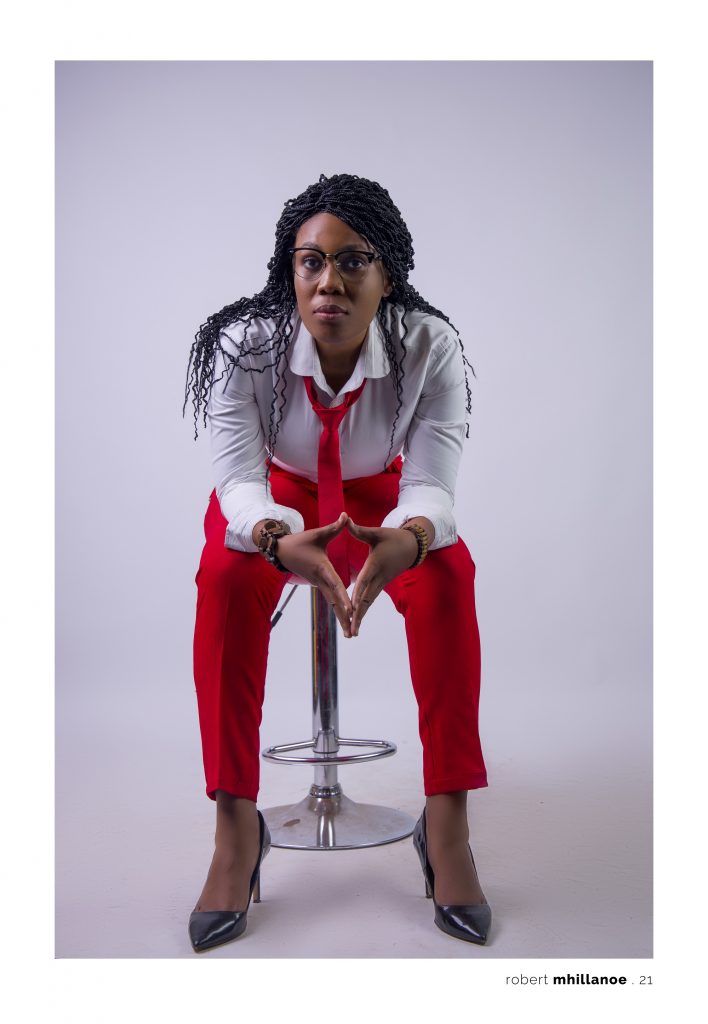 Can you share some of the key lessons you have learnt from your professional journey so far?
Mentors are crucial to your professional success. However, the mentor must be in a senior management position in your organisation. My mentor schooled me on the importance of having a cheerleader in Management. It's worked tremendously well for me, and in retrospect, even when I didn't realise that that was what was happening. Be CONSCIOUS and STRATEGIC about having a mentor too.

The internet is an asset. The information age gets a lot of grief but it also presents incredible avenues for self-education. It might surprise you to know that most of my skills were polished via LinkedIn Learning and YouTube. Google is my Rosetta Stone.

Join professional associations. It's a great way to expand and build your professional network and learn from peers. 

Dance to the beat of your own drum (write by the swirls of the ink in your pen?). Your mentor would recognise this unique streak and help you refine it, finding that intricate balance between conforming and being independent.

Rest is not something you earn, it's something you deserve. Learn to prioritise your mental health.
What are some changes/ improvements you'd like to see in the communications industry in Africa?
As is often the case in Africa, we generally tend to be Late Adaptors to Laggards, seldom leading the pack. I don't believe there's been a revolution in PR/Comms practice where our own practitioners have been Innovators or Early Adaptors. It's high time that changed. My MPhil thesis on Brand Journalism is the next big thing and it was birthed and nurtured in the hallowed halls of academia. Will it be embraced? Perhaps. Soon? I'm not counting on it.
I'm not jaded, that's simply the reality. The industry should be liberal in its outlook, and look to academia which presents boundless pools of potential ready to be tapped.
Again, Chronicle. It is key. I remember struggling to write a chapter on PR practice in Ghana and this after scouring the best academic journals the University of Ghana has to offer, because there was so very little information. I intend to contribute to changing that by collaborating with academia. I urge industry to take this up. When we let others tell our story for us, history will always be revised. What about if there is no story to tell in the first place? That means there is no history. The implications thus are chilling.
What advice will you give to communications professionals who would like to follow your path?
Follow the bread crumbs but beware the deliciously-disguised witch's hut. Following the bread crumbs works as it should if you know yourself and are unwilling to compromise your beliefs. Love who you are and you will love what you do.