Lindah Mbaisi and Anne Letissia Konan were mentor and mentee during the fifth batch of the Comms Mentoring Programme (CMP). Little did they know that months later, this partnership would lead to the both of them becoming fellows of the prestigious Mandela Washington Fellowship. Anne and Lindah share their perspectives on their respective journeys from the CMP to the Mandela Fellowship.
---
Can you tell us how you found out about the Comms Mentoring Programme and why you applied?
Anne: I discovered the programme through a colleague at work. At that time I was starting my career in Public Relations. I wanted to acquire new skills so I decided to give it a try.
Lindah: I was browsing LinkedIn when I saw a friend's post mentioning The Comms Avenue. I got intrigued. I immediately checked out The Comms Avenue page and followed it to be notified of their posts. I later joined their telegram channel and one of the admins posted a call for Batch 5 mentors for the Comms Mentoring Program (CMP).
I had prior experience in mentorship and saw how well-structured CMP was. This prompted me to apply to be a mentor. I must say that taking part in the program came at a time when I needed self-discovery. I had all this knowledge in public relations and communications management and didn't know how to share it. The program presented an opportunity to give back in time and knowledge, put my leadership skills to the test, gain new perspectives, and change someone's life. I am glad I took the opportunity.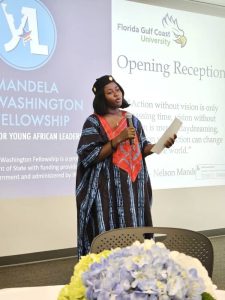 Tell us about your CMP experience.
Anne: Well, I would say that my experience was unique. Besides the learning and strengthening aspect, there is the human side of the program. In a couple of weeks of training, you can build relationships with people from different backgrounds. This adventure was truly fulfilling for me.
Lindah: My experience being part of CMP was nothing short of rewarding. I was happy to have been matched with two female mentees; Anne Letissia Konan from Ivory Coast and Oizamisi Balogun from Nigeria. These two ladies were a joy to interact with, guide, and learn from. Our weekly catch-up sessions were not only for guidance on career navigation but also for updates on personal life development. The programme was well structured and allowed me and my mentees to learn more about our professional goals. I have continued to keep in touch with both Anne and Oizamisi. As someone keen on finding meaningful networks for career growth, I strongly recommend the program to junior and senior communications professionals.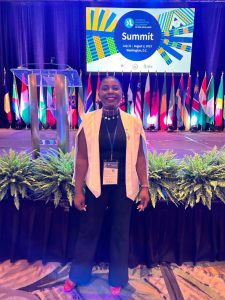 Can you tell us about the Mandela Washington Fellowship?
Anne: My Mandela fellowship adventure started in 2021 before my enrollment into the Comms Avenue programme. That was my first time applying to this program. I heard about it from other alumni of my country. Unfortunately, I failed during the last stage of selection. In 2022, I decided to apply again and I finally made it.
Lindah: I first applied for the Mandela Washington Fellowship in 2019 and was unsuccessful. The selected fellows between the ages of 25 and 35 are leaders and have existing records of promoting positive impact in their communities and countries. Devastated, I took three years off, not to cry about it, but to allow myself to grow, improve my leadership skills, actively champion positive impact in my community and align my work with my goals. In September 2022, I was still within the eligibility age. I sent out my second and what would be my final application to the fellowship. I got a resounding YES.
This time, it was easy to articulate my impact as a communicator on policy, youth engagement, the agriculture/farming community, and climate action. I am thrilled to have made it to the list of 700 fellows selected for the 2023 cohort. I look forward to exploring New York's iconic sites to maximize the six weeks of pursuing the Leadership in Public Management at Cornell University.
Learning that one of my CMP mentees, Anne Letissia Konan had also been selected for the fellowship was the icing on the cake. I am happy to have guided her through the fellowship application when she reached out, helped her prepare for the interview, revamped her CV, and touched up her motivation letter for opportunities.
Indeed, Anne maximized the relationship she had with me as a mentor. The numerous virtual calls paid off. She has been placed in the Leadership in Civic Engagement track at Florida Gulf Coast University in Fort Myers, Florida. We both cannot keep calm. I cannot wait to see her in the U.S.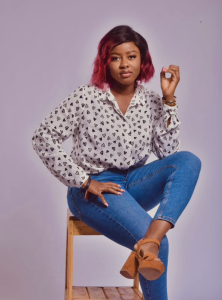 How do you think taking part in the CMP helped your application?
Anne: I would say that the program was a significant contributor. Because even though I had applied the year before and reached the interview. I think the CMP allowed me to better defend my arguments in a clear and precise way during my second interview. I was more confident and not afraid anymore.
In addition to that, writing courses such as storytelling helped me to improve my copywriting. I can also say that the weekly assignments I worked on with the guidance of my mentor were a great help. As you know, the Mandela Fellowship is very prestigious and selective so you need to be competent in every aspect.
Lindah: I must admit that volunteering as a mentor at CMP played a big part in my selection to the Mandela Washington Fellowship (MWF). Both CMP and MWF have a lot of similarities which made it easy for me to submit great essays during my application. For instance, both programs require participants to hold respectful discussions with people from different backgrounds and identities, demonstrate resilience and innovativeness, and be champions for diversity, equity, and inclusion. I highlighted this in my application and demonstrated my experience guiding mentees from two multilingual African countries with clear visions and aspirations. The CMP brought out the leader in me and strengthened my influencing skills. It reaffirmed the satisfaction derived from giving back in both time and knowledge to advance other people's career prospects.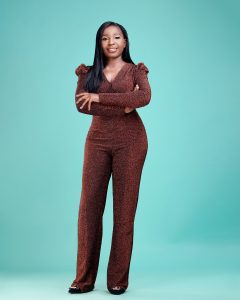 What advice would you give to any Communications professional who wants to take part in the CMP?
Anne: To the future professionals who want to join the CMP, I would like to tell them not to hesitate one single second to apply because we never finish learning. Then, they must be assiduous during the different workshops, and ask questions. Finally, I would tell them to be themselves and take advantage of the opportunity. Thank you
Lindah: For junior communication professionals (mentees), The CMP will offer you a great sense of stability in your career and boost your confidence as you navigate your professional journey. Enrol.
For senior professionals (mentors), the programme offers you an opportunity to give back and transform your career trajectory.
For partners looking at a Corporate Social Investment opportunity that will drive the sustainability agenda of your business, The CMP is a programme you want to check out.